888 Affiliates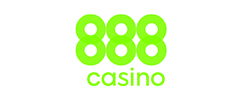 Overview Most people think that promoting an online bingo brand is complicated and unrewarding when in truth it's actually the opposite if you're already part of an affiliate program such as 888Affiliates. As
Licensed and regulated by the Gibraltar Gaming Commissioner (Government of Gibraltar) and the Great Britain Gambling Commission.
Software used: Dragonfish (for bingo brands), Affiliates (affiliate software)
20% – 35% Revenue Share Commissions
5% Sub affiliate commission
Payment options: Wire Transfer, Skrill, Neteller, Check
Real-time update for referral and commissions-related data/statistics
Overview
Most people think that promoting an online bingo brand is complicated and unrewarding when in truth it's actually the opposite if you're already part of an affiliate program such as 888Affiliates. As a partner of this program, affiliates will be able to promote all the popular 888 Holdings plc bingo brands. These boast of high-conversion rates thanks to the numerous bonuses and promotions that they run on a regular basis. As a result, affiliates can expect some of the best commissions in the industry if they're able to successfully refer players to these brands on a monthly basis.
Commissions
0 New Depositing Players – 20%
1 – 20 New Depositing Players – 25%
21 – 30 New Depositing Players – 30%
31+ New Depositing Players – 35%
Sub-Affiliate Commission
Sub-Affiliates with CPA Commissions type – $5 per New Depositing Player
Sub-Affiliates with Revenue Share Commissions type – 5% Revenue Share
Affiliates will also receive sub-affiliate commissions when they're able to refer others as sub-affiliates. The type of commissions they'll receive though will differ based on their sub-affiliates' chosen commission type. If their sub-affiliate earns revenue share commissions, the affiliate can expect a sizable 5% share of the revenue they (the sub-affilaites) are able to generate. On the other hand, affiliates who have sub-affiliates earning CPA commissions will get a fixed $5 sub-affiliate commission for every new depositing player their sub-affiliate introduces to all the 888 bingo brands.
888 Affiliates will always pay its affiliates the commissions they've earned on the 15th of every month. If the commissions reach at least $100, then these will be automatically withdrawn to the affiliate's payment method of choice. Otherwise, the affiliate program won't process the withdrawal if the commissions fall below the minimum amount. In these instances, the affiliates will need to wait until their earnings reach $100 or more. They can then expect their earnings to arrive as a check or through Skrill/Moneybookers, Neteller, and Wire Transfer.
In general, the 888 brand has been around since the start of online casino gaming in 1997. As of now, it currently has 15 online bingo brands (Bingo Loft, 888ladies, Wink Bingo, Tasty Bingo, Spy Bingo, Daisy Bingo, Celeb Bingo, Scary Bingo, and Redbus Bingo just to name a few) that can be promoted through 888Affiliates. There are also other bingo brands under 888 with their own affiliate programs. In terms of promotions, players can always expect deposit and welcome bonuses from these brands as well as VIP/Loyalty Rewards programs.
When it comes to its affiliate sign-up/registration, 888Affiliates has made sure that the whole process is fast and easy. Newly registered affiliates are also given immediate access to the program's marketing and promotional tools as well as Uffiliate's affiliate tracking and monitoring solution. Those who have questions with regard to using these tools can easily get in touch with the program's affiliate support team as well. You're really going to be hard pressed to find an online bingo affiliate program that's as easy to join and as rewarding as 888Affiliates.