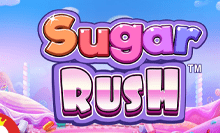 Sugar Rush Slot Review
Game Type - Video Slots
|
Release Date - June 2022
7x7 Layout

Cluster Pays

Bonus Round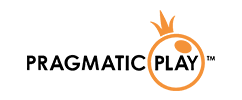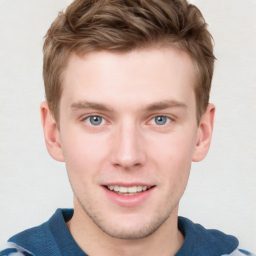 Released in 2022, Sugar Rush is a candy-themed slot with beautiful visuals. As you'd expect from a game created by Pragmatic Play, the graphics are good and the play is smooth, while also giving the players a great chance of winning big money. You can learn more about that in our Sugar Rush slot review!
The mere fact that this slot is the brainchild of game developers from Pragmatic Play is proof that it's great. It's 100% legit, giving the players a chance to win big money – 5,000x your bet is the maximum win in this game.
Sugar Rush slot game has an RTP of 96.50% as per the information available on the official website of Pragmatic Play. Further, the game is highly volatile, meaning that this slot pays out big wins, but not too often. In simple words, you don't win too often with Sugar Rush, but once you do, you win a lot!
And even if you don't win, you won't feel bad about it. After all, you've had a great time playing this candy-themed slot.
Sugar Rush Slot Theme, Design, and Symbols
Sugar Rush slot takes you to the magic realm of candy, where the skies are blue, and the hills are made of rock candy. All the symbols in the game are represented by different types of candy, with the only exception being the scatter which is an image of a gumball dispenser.
The slot is shiny and colorful, and even its background music is cheerful. Of course, if the background music fails to put you in a good mood, you can switch it off easily. Actually, when it comes to setting up this game, everything is done easily as you'll learn in the next section of this Sugar Rush slot review.

How to Play Sugar Rush Slot?
This game comes with seven reels, each with seven symbols, meaning that there are 49 symbols on the screen. It has 20 fixed paylines, which practically means that you only need to set up your bet – your total bet can be anywhere from $0.20 to $100 – and you're ready to go.
Sugar Rush uses a cluster pay system, which rather than paying from left to right, pays in clusters. Five symbols of the same kind need to be touching one another from any side.
Tumble Feature, Multiplier Spots, and Free Spins
Sugar Rush has several unique features that make it stand out from other slots. One such feature is the tumble feature. If a cluster win occurs, the winning symbols will disappear and new ones will take their place, dropping into the empty slots as it's done in Tetris.
This slot also has a multiplier spots feature, which results in multipliers from 2x to a maximum of 128x. If symbols explode two times on the same spot, a multiplier is added to it.
There's also a free spins feature that's launched with the help of the scatter symbols. If at least three of them pop up on the screen, you will win some free spins. During this round, all the marked spots (and their multipliers) remain intact until the end.
The best thing is that you don't have to wait for the scatters to launch this feature; you can do it yourself. What you ought to do is buy free spins (by clicking the button in the top-left corner) for 100x of your total bet.
Sugar Rush Slot Paytable
| | | | | | | | |
| --- | --- | --- | --- | --- | --- | --- | --- |
| Number of symbols in a cluster | Pop Drop | Heart-Shaped Candy | Jelly Bean | Star Candy | Red Gummy Bear | Purple Gummy Bear | Orange Gummy Bear |
| 15+ | 150x | 100x | 60x | 40x | 30x | 25x | 20x |
| 14 | 70x | 60x | 40x | 20x | 15x | 12x | 10x |
| 13 | 35x | 30x | 20x | 10x | 8x | 6x | 5x |
| 12 | 15x | 12.5x | 10x | 5x | 3.5x | 3x | 2.5x |
| 11 | 7.5x | 6x | 4.5x | 3x | 2.5x | 2x | 1.5x |
| 10 | 5x | 4x | 3x | 2x | 1.5x | 1.25x | 1x |
| 9 | 2.5x | 2x | 1.5x | 1.25x | 1x | 0.75x | 0.5x |
| 8 | 2x | 1.5x | 1.25x | 1x | 0.75x | 0.5x | 0.4x |
| 7 | 1.75x | 1.25x | 1x | 0.75x | 0.5x | 0.4x | 0.3x |
| 6 | 1.5x | 1x | 0.75x | 0.5x | 0.4x | 0.3x | 0.25x |
| 5 | 1x | 0.75x | 0.5x | 0.4x | 0.3x | 0.25x | 0.2x |

The symbol of a pop drop (which also looks like a lollipop) is the highest-paying symbol in the game. If you get 15 of these in a cluster, you will win 150x your total bet. So, if you go with the maximum bet, you can win up to $15,000 from a single cluster, and if other win-boosting features launch, you can win up to 5,000 times your bet.
Summary
Sugar Rush has a somewhat neutral theme, which pretty much everyone is okay with. What makes it really stand out from the crown is that it has a 7×7 grid and plenty of interesting features. The result is that the game is very dynamic, with the potential to keep the players glued to the screen for hours.
Another great thing is that it pays a lot. Its RTP is relatively high, while the fact that its volatility is high means that you can win some really big prizes playing this slot. We think that's a good enough reason to give Sugar Rush a try!
Sugar Rush Slot is Here to Make Your Life Sweet, Play It Now!