Thunderkick Software Provider for Online Casinos
Thunderkick Software Provider for Online Casinos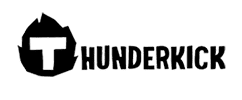 Thunderkick is an up-and-coming casino software that specializes in mobile casino games, especially slots. Online casino operators who are starting out should definitely consider getting their games and software from Thunderkick.
Top casinos related to this Software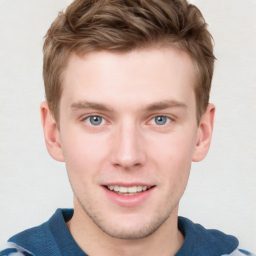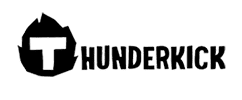 Although still relatively new to the industry, the company has already scored numerous contracts to provide content to established online casino and sportsbook operators.
The company is based in Stockholm, Sweden, and is composed of industry professionals that boast years of experience in the development of online casino games. As of now, the company's gaming software and games (through Thunderkick Malta Limited) are licensed by the Malta Gaming Authority with additional licenses from other gambling regulatory authorities (e.g. the UK Gambling Commission) rumored to be forthcoming.
Products and Games
Unlike most game developers that produce content for online casinos, Thunderkick is very particular about the quality and uniqueness of its titles. Thanks to its team of industry veterans, the company is able to develop games in-house. This allows them to ensure that the game releases without any glitches and that its gameplay is top-notch. In addition to their quality, the company's games also vary in terms of their themes. Far from being generic, the titles they develop have some of the most original and memorable themes and aesthetics that you'll ever hope to come across.
So what are the games that you'll be able to offer your players if you do opt to get Thunderkick's software solution? You're bound to see an increase in your player base and an improvement in your retention figures once you offer titles such as Barber Shop, Børk The Berzerker, Fruit Warp, Toki Time, Sunny Scoops, Esqueleto Explosivo, 1429 Uncharted Seas, Birds On A Wire, Magicious, Arcader, and Flux.
As of now, these are the only games that have been released by the company. Admittedly the platform's library is pretty limited. However, when you consider the fact that the company is still relatively new to the industry then the number of games it currently offers is actually understandable.
It's also important to note that even though Thunderkick's games library is still limited, the company has made it easy to integrate its platform into ones that are currently exist. Game distribution platforms like EveryMatrix's CasinoEngine have successfully integrated the company's games. Additionally, the company's games are also playable on mobile. If you're looking to expand your online casino to cover mobile users then this feature should seamlessly allow you to do that.
Summary and Conclusion
The Thunderkick platform and its games are without a doubt a great investment for any online casino operator. To be sure, this isn't the only option that's available to them. There are other platforms from more established developers that offer more in terms of games and content.
What operators are getting with this Swedish company's platform though is the certainty that players are going to enjoy a unique casino gaming experience. Whether you happen to be in the process of starting up your own online casino or you already have one running, then make sure to consider the Thunderkick platform.
Check out all the recommended casinos that use Thunderkick software.