8 Best Casino Affiliate Programs For CPA
8 Best Casino Affiliate Programs For CPA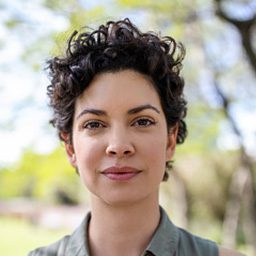 Not all casino webmasters want to work on a revenue share commission model and some actively seek out casino affiliate programs with CPA. Some affiliates simply want CPA (cost per acquisition) where you get a single payment for referring a depositing player at a casino.
Sure you might earn more income over time with rev share but sometimes that short term boost of income with CPA can help you acquire a good amount of income which you can then use to re-invest back into your website and grow it faster.
So we list 8 of the best casino affiliate programs that do offer CPA. Just note that many programs might offer it but won't advertise it on their site. Also, the program treats most CPA requests on a case by case basis so there is no guarantee you'll get a CPA plan and you'll have to negotiate that with your affiliate manager.
Cherry Affiliates
GIG Affiliates
Bet365 Affiliates
WagerJoint
Betting Partners
CasinoLuck Affiliates
888 Affiliates
Fortune Affiliates
1. Cherry Affiliates
Cherry Affiliates are a long-standing casino affiliate program that happen to cover sportsbetting and online lotteries. Their parent company PlayCherry Ltd is a big gaming company and Cherry Casino has been online since 1996 making it one of the oldest online casinos around. Their program offers great revenue share should you choose a rev share over CPA.
About Cherry Affiliates CPA plan
CPA commission deals are available on a case by case basis, negotiated individually to agree the best rate for all parties. CPA commissions are one-off payments to affiliates, achieved when a player is referred to a Cherry brand online casino or poker room and deposits, and then plays, in excess of a set amount. The affiliate will receive a single commission payment for this transaction and it is a great way to achieve a desirable reward for the referrals you make. Please make sure you read and understand the terms and conditions in relation to CPA commission, and contact us with any queries or to make a bespoke enquiry.
Cherry Affiliates Brands
2. GIG Affiliates
Previously known as Guts Affiliates, GIG Affiliates have silently become one of the big players in online gambling as their flagship brand of Guts.com covers sportsbetting and online poker. The parent company is MT SecureTrade Ltd and many Whitelabel casinos are operating under this company's gaming license. The program is great for revenue share but for CPA you have to make a request.
GIG Affiliates Brands
3. Bet365 Affiliates
Bet365 is probably the single largest online gambling brand in the world and Bet365 Affiliates is one of the biggest affiliate programs ever. Their affiliate program is massive and overall despite a few questionable terms and conditions, they still give a fair deal to affiliates, and CPA isn't listed on the website but you can certainly make a request. The program operates under the company Hillside (Gaming) LP.
Bet365 Affiliates Brands
Bet365 Affiliates review
Join Bet365 Affiliates
4. WagerJoint
WagerJoint is the casino affiliate program for SlotJoint which is a new and popular online casino. They advertise $200 CPA which is one sweet deal. They operate under Northern Entertainment N.V. and hold a gaming license in Curacao.
WagerJoint Brands
WagerJoint review
Join WagerJoint
5. Betting Partners
Betting Partners are definitely one of the biggest affiliate programs around and in 2016 they made the bold bold move of paying affiliates out only in Bitcoin. At first, affiliates complained about the move but since then Bitcoin has nearly quadrupled in value and nobody is complaining anymore. CPA is available upon request.
Betting Partners Brands
6. CasinoLuck Affiliates
CasinoLuck was previously using the EveryMatrix platform but has since switched to the Aspire Global platform which is vastly different but so far players are reacting positively to the changes.
CasinoLuck Affiliates Brands
CasinoLuck Affiliates review
Join CasinoLuck Affiliate
7. 888 Affiliates
There are many affiliates that are vocal that they don't like the 888 Affiliates program because they don't trust it. If you check their terms and conditions, they have in a few in there that makes revenue share a questionable decision, however, if you work with them only on a CPA basis then you'll have far fewer problems in dealing with them. They pay out CPA on every gaming product from poker, bingo, sportsbetting, and casino.
888 Affiliates Brands
8. Fortune Affiliates
Fortune Affiliates do offer CPA but you must contact the affiliate program first. They are a program that features numerous online casinos as well as quality online bingo sites. They do pay out a decent revenue share and they are one of the original Microgaming casino affiliate programs around.
Fortune Affiliates Brands
What are some good reasons for choosing CPA over revenue share?
You don't lose when an affiliate program goes out of business
Never have to worry about shaving or theft of your commissions
Don't have to worry about retroactive terms and conditions changes
No need to deal with minimum activity quotas (MAQ)
Looking for a casino affiliate program? Check out our directory here!