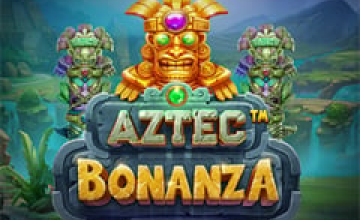 Aztec Bonanza Slot Review
Game Type - 5 Reel Slots
|
Release Date - February 2020
High RTP

Unique Gameplay

Plenty of Ways to Win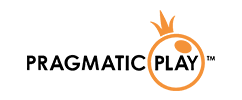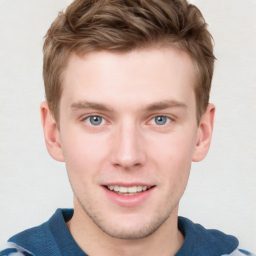 Theme, Design, and Symbols in Aztec Bonanza Slot Game
One of the things that inspired me to do this Aztec Bonanza slot review is that this slot's graphics and audio are high quality. I also enjoy the Aztec theme. The game takes you to pre-Columbian Mexico where the Aztecs used to rule the lands.
If you know nothing about the Aztec Empire, playing this slot might be a good way to get yourself familiar with their culture. Most of the symbols and special features you may come across while playing this game are in some way related to the Aztec civilization.
Here are some of the symbols used in Aztec Bonanza – a green orb, moon, rectangle, triangle, oval, and card suits (spade, clubs, and heart). All have some accompanying features in the foreground (e.g. lizard, eagle, etc.). There's the wild symbol representing the Aztec god Huitzilopochtli.
On each side of the grid, you'll see some Aztec structures. On the left side, there's a "teocalli" a.k.a. cascading Mesoamerican pyramid. On the right side, you'll spot a totem pole.
Aztec Bonanza Gameplay and Special Features
You might not be impressed with Aztec Bonanza's visuals which we highly doubt. But you will be dazzled by this game's unique game mechanics. The game starts with six reels with different numbers of icons on them. The ones on the sides start with two icons, those next to them come with four, while the center reel has six icons. The result is that at the beginning of your Aztec Bonanza adventure, you have 384 ways to win.
However, this game has the Tumble feature, which will bring out new symbols on the screen once you hit a winning combination. As a result, you might win multiple times on a single spin, but more importantly, you can unlock more symbol slots on the reels. This way, you can get to a maximum of 7,776 ways to win.
Once you unlock each of the corners of the reel set, you will turn on the free spins rounds. You'll get five free spins on the 5×6 grid, with 7,776 winning ways, meaning that it's very likely you'll win something. As if that wasn't awesome enough, in each spin, a special symbol will pop up before you, including the so-called mystery symbol – the Aztec god statue. These symbols transform into pay symbols, potentially bringing more money your way.
We think all this makes Aztec Bonanza an incredibly fun slot to play. However, if you don't share our enthusiasm, you can always use the autoplay feature. Just decide on the stake and let this feature take over!

How The Paytable at Aztec Bonanza Slot Game Works
You can bet as little as 0.30 credits per spin in Aztec Bonanza, while the maximum stake is 150 coins. If the latter is your choice, you have a chance to win the jackpot, which stands at 19,440 times your bet. This can only happen in the bonus round once all the 7,776 ways to win are unlocked.
Of course, this doesn't happen too often, but it doesn't mean you can't win some other prizes. Every symbol in the game can bring money your way once three or more of them are stacked in a winning combination.
Let's now see how much each of the Aztec Bonanza symbols pays out:
Green Orb – you'll get 0.5x your bet when three of these are next to each other, 1x the stake for four Green Orbs on the payline, and 2.5x when five of them are in a winning combo.
Green Moon – three Green Moons on a payline equal 0.33x your bet, four have a 0.5x payout, while five will bring 1x your way.
Blue Oval – this symbol pays out the same as the Green Moon.
Orange Rectangle – you'll get 0.16x for three of these symbols, 0.26x for four, and 0.5 for five.
Green Triangle – this symbol has the same pay rules as the Orange Rectangle symbol.
Playing cards suites – spade, clubs, and hearts are the least-paying symbols, with 0.1x for three symbols, 0.16x for four, and 0.3x for five.
As per information from the game's developer Pragmatic Play, Aztec Bonanza has an RTP of 96.53%, while its volatility is medium. In layman's terms, this means that your chance of walking away with decent money is great if you play this game.
Give Aztec Bonanza a Chance Now!
Here are some of our recommended casinos you can play Aztec Bonanza:
You can win big money playing Aztec Bonanza, but that's not the only reason why we recommend giving this slot game a shot. We think that you're going to have a great time playing this rather unique online slot with interesting gameplay, exciting special features, and an enchanting theme. If you've never been a fan of the Aztec culture, playing Aztec Bonanza will make you one!
Play Aztec Bonanza with Real Money for a Chance to Win a Small Fortune!