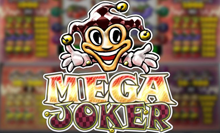 Mega Joker Slot Review
Game Type - 3 Reel Slots
|
Release Date - August 2011
Two 3x3 Sets of Reels

Mystery Progressive Jackpot

High RTP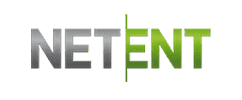 Net Entertainment
Software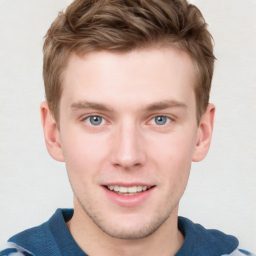 Mega Joker is a classic video slot with three reels and five paylines. It's a classic casino game, but this doesn't mean this is an ordinary slot. On the contrary, NetEnt's developers did their best to make it stand out from the crowd with its joker theme, cartoonish visuals, and some special features.
Mega Joker Slot Theme, Design, and Symbols
Mega Joker is a slot available at online casinos even though it looks very much like the old-fashioned fruit machines found in brick-and-mortar gambling venues. Not only does it rock a 3×3 grid, but everything else on the screen is reminiscent of old-school mechanical slots.
What makes this slot game different from other games is that it has two sets or reels. The main one is on the bottom, which you get to spin until you hit a winning combo. Once that happens, you will get a chance to launch the second set of reels – the Super Meter – through which you can win much, much more.
These two reel sets differ by payouts, as well as by symbols. Cherries, lemons, watermelons, bells, and jester symbols are to be found on both of them. However, the bottom one has the treasure chest as its highest-paying symbol, while the Super Meter has the 777 symbol, grapes, and oranges as its unique symbols.
All About Mega Joker's Super Meter Feature
Mega Joker slot doesn't have a free spin round, no wilds or scatters, and there are even no Mega Joker bonus rounds. But this game does have a special feature called Super Meter.
The 3×3 grid you see on the upper half of the screen is Super Meter, which is the one for high stakes. In the basic mode, you can bet 1, 2, or 10 coins, while in the Super Meter mode, the minimum bet is 20 coins. You can also bet 40, 100, or 200 when this feature is unlocked.
To unlock the upper reel set, you need to hit a winning combination in the bottom slot. If that happens, you will be given the choice – keep your winnings or use them for Super Meter.

Mega Joker Mystery Progressive Jackpot
As you'd expect from a jester-themed slot game, there just had to be something quirky about Mega Joker. Well, it's its mystery progressive jackpot. It's mysterious because no one has any idea when it may pop up. There are no symbols or special features that trigger the jackpot. Instead, it's completely random.
Anyone who plays the Mega Joker slot game stands the chance to win the progressive jackpot, which can sometimes be enormous. Being progressive, it increases over time. In fact, it won't stop growing until a lucky player wins it.
How to Play Mega Joker Slot?
Mega Joker free slot game is available at many online casinos, so you might want to give it a try without wagering any of your money. But keep in mind that this way you won't be able to cash out any prizes. If you'd like to skip the demo-playing part, here's how you can play it for real money.
The first thing you ought to do is find an online casino that has slots developed by NetEnt in its library. After creating an account and making a deposit, you're all set to start playing Mega Joker.
Choose how many coins you're willing to wager on the five paylines of the bottom reel system and hit the SPIN button. If you don't win, just repeat the same process. Mega Joker doesn't have an autoplay, so you will have to do this on your own.
If you do win, you will have two options before you – COLLECT and BET. If the latter is your choice, you will launch the Super Meter set of spins.
The Paytable
In order to win, you need to have three symbols of the same sort on the payline. Each symbol has its own payout as you can see below:
Cherries: 10 to 20 coins in basic mode and 100 to 200 coins in Super Meter
Lemons: 10 to 20 coins in basic mode and 200 to 400 coins in Super Meter
Watermelons: 40 to 80 coins in basic mode and 500 to 1,000 coins in Super Meter
Bells: 100 to 200 coins in basic mode and 600 to 1,200 coins in Super Meter
Treasure chest: 200 to 2,000 coins in basic mode
Oranges: 100 to 200 coins in Super Meter
Grapes: 200 to 500 coins in Super Meter
777: 800 to 2,000 coins in Super Meter
Jester: 10 to 400 coins in basic mode and 100 to 2,000 in Super Meter
There are no wilds or scatters in this game, nor is there a symbol that would trigger the progressive jackpot.
Final Verdict
The fact that Mega Joker Slot comes with a progressive jackpot and that its RTP is 99% means that even if you're not too keen on jester-themed games, you should give it a shot. And once you do that, we're certain you're going to fall in love with this slot.
Give Mega Joker a Try Now!