FortuneJack Partners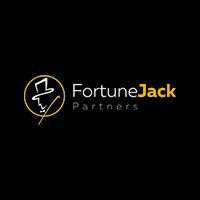 For both players and affiliate marketers, promoting an online casino like FortuneJack that exclusively supports cryptocurrencies can be considered an investment in the future. More and more people are now using cryptocurrency especially
Where to play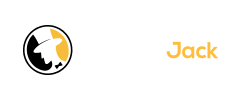 FortuneJack - Review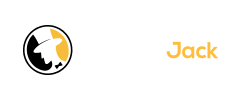 FortuneJack - Review
For both players and affiliate marketers, promoting an online casino like FortuneJack that exclusively supports cryptocurrencies can be considered an investment in the future. More and more people are now using cryptocurrency especially Bitcoin and Litecoin for how exceptionally secure these payment methods are. If this trend were to continue then it might not be long before more online casinos get on board. As FortuneJack is one of the first to support cryptocurrencies, being affiliated with it now would be the greatest move to make.
Online casinos that allow cryptocurrency transactions are quite uncommon and it's even rarer to find one like FortuneJack. FortuneJack supports transactions using cryptocurrency only such as Bitcoin and many others like Dogecoin and Reddcoin. With this novel idea, this casino brand is also one of the easiest to promote. Not only does this affiliate program have a rewarding commission structure, it also has a lot of features that are normally found on many established affiliate programs. Affiliates who'd love to know more about what this affiliate program has to offer would only need to read further.
Affiliates can earn commissions that range from 20% and rise up to 40% Revenue Share. Like most affiliate programs, the revenue share will follow according to the total amount wagered by the players you have referred. If your players wager anywhere from 0-20 BTC (Bitcoin), then your commission is 20% revenue share. For wagers from 20-40 BTC, your commission will increase to 25%. For higher than that, you get 30% for 40-60 BTC and even higher than that, you get 35% for 60-80 BTC. The highest commission you can get is an all time high 45% for a whopping 80 BTC or more.
What really sets FortuneJack Partners apart is that it allows players to withdraw their funds at any time. This is made possible due to the fact that all transactions on the site are made by using cryptocurrency. In addition to Bitcoin, affiliates can also withdraw with 7 other cryptocurrencies like Dogecoin, Litecoin, Clam, Dash, Reddcoin, Namecoin, and Peercoin wallets.
Although FortuneJack Partners does things differently when it comes to withdrawals and its support for cryptocurrency, its backend features are still fundamentally the same as with other affiliate programs. You will have access to a support team that's available 24/7 as well as highly detailed reports of your referral performance and commissions. The affiliate program provides promotional tools like website banners and mailers regardless if you have your own websites or not. Affiliates who do not have their own website or blog have plenty of promotional tools as well that are allowed to be used on online forums and on social media