Why most lottery jackpot winners go bankrupt
Why most lottery jackpot winners go bankrupt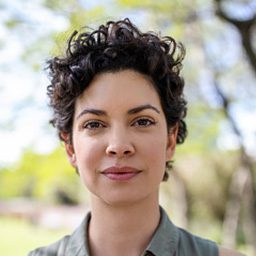 Many people believe all their money problems would be solved if they just won that elusive lottery jackpot. Maybe people would buy fewer lotto tickets if they knew that most lottery winners go bankrupt.
The search is on for statistics and people all want to know the answer to the big question: What percentage of lottery jackpot winners go bankrupt and how long does this usually take?
The answer lies strictly in case studies plus some outside case studies of similar situations can be compared. Outside examples include NBA and NFL players that become millionaires but most go bankrupt within 5 years of retiring.
Basically, it all boils down to people who don't have good money management skills and if you had good money management skills you would know that playing the lottery on average is a waste of time and money.
According to one Sports Illustrated article, 78% of NFL players and 60% of NBA players go bankrupt after retiring. Those NFL players do this all within 2 years and NBA players seem to take longer at 5 years for that 60% to go bankrupt.
You can read more of the article at Sports Illustrated.
Many online reports suggest that as high as 50% of lottery winners go bankrupt within a few years but the stats are not all highly organized. This is probably a result of big state and government-run lotto companies wanting to keep information like this private.
I mean they spend millions on tv commercials and advertisements to get their message out that you could be the next big winner, showing a couple with their own island.
Well, would you buy more lottery tickets if you read about all the sad stories of people going bankrupt or worse?
Take Willie Hurt's story. This native of Lansing Michigan won over $3 million lottery jackpot in 1989 making the local news and 2 years later made bigger headlines as he was broke and charged with murder. You can read more of this story at lottoreport.com.
Does it matter if your lotto win is bigger and will this help avoid bankruptcy?
According to an article on smart money, published statistics from Florida lottery winners that suggest smaller winners under $150,000 go bankrupt more frequently and faster while larger winners have a better chance of avoiding a big financial mess.
How is it possible after winning millions of dollars that players can just go bankrupt?
One common problem is giving money away and not being able to say no to people that ask for it. If you win big expect friends and family looking to snag a piece of your wins. Expect loan requests, gifts, or other unreasonable requests. This happens to almost everybody