Top 10 Most Followed Athletes on Instagram
Top 10 Most Followed Athletes on Instagram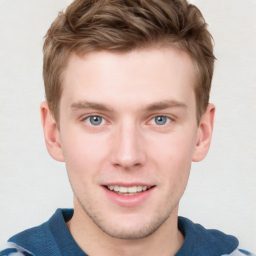 Instagram offers fans a chance to connect with top athletes, providing a glimpse into their day-to-day personal and professional lives. Most iconic athletes have millions of followers, so many names are missing from our top 10 list, which focuses on the number of followers. Notable mentions include Formula 1 driver Lewis Hamilton at 30 million, NFL player Odell Beckham Jr at 16 million, and soccer stars Paul Pogba (53 million), James Rodriguez (50 million), and Gareth Bale (50 million). Here's our exclusive list of the ten most followed athletes on Instagram, many of whom have won or played in the World Cup in the past.
10. Zlatan Ibrahimovich (51.2 Million Followers)
Zlatan is a striker from Sweden. He is a legend, a myth, and has excelled everywhere he's played. He is currently with his old club AC Millan with more than 35 years of career excellence behind him. Zlatan has spent time with some of the biggest soccer clubs, including Manchester United, Ajax, Juventus, Barcelona, Inter Milan, and LA Galaxy.
9. Marcelo Vieira JR (54 Million Followers)
Brazilian professional soccer and Real Madrid left-back Marcelo Vieira da Silva Junior, AKA Marcelo, comes tenth in our list of most-followed athletes on Instagram. The 31-year-old soccer star has spent most of his career at the Real Madrid football club in Spain, which recently won the 2022 La Liga Championship. He is sponsored by Adidas and boasts an impressive 54 million followers on Instagram and millions more across other social media platforms.
8. Ronaldinho (66 Million Followers)
Ronaldo de Assis Moreira, better known as Ronaldinho, is one of soccer's greatest players of all time. The former Ballon d'Or winner is an enigma, famous for his fancy footwork. He was unstoppable in his prime. Ronaldinho is currently retired. It is interesting that he appears on our list because he hung his boots a while ago. However, he left a legacy, and he is ranked right next to the great Pele and Maradona. He's currently amassed over 66 million Instagram followers and is loved by all in the soccer world.
7. Kylian Mbappe (70 Million Followers)
Kylian Mbappe is only twenty-three years old, and yet, he has achieved more than most people do in a lifetime. He recently overtook Ronaldinho on the Instagram follower list with 70 million followers. Mbappe is a French national and a professional soccer player with Ligue 1 side Paris-Saint German. He was part of the French national team that won the 2018 World Cup. Mbappe has been sponsored by FIFA, EA Sports, Nike, Sony PlayStation, and others.
6. David Beckham (72 Million Followers)
Even though he played soccer long before Instagram was invented, Beckham is still one of the most followed players on Instagram. His goals and free-kicks with Manchester United will forever be remembered. Beckham has always been famous and ruled the tabloids before social media. His current following characterizes remarkable post engagement, explaining why brands like Adidas, EA Sports, Burger King, Jaguar, Vodafone, ESPN, and Samsung can't get enough of him.
5. Lebron James (119 Million Followers)
King Lebron James has earned his place in history and will go down as one of the greatest athletes of the 21st Century. The NBA Basketball player has more than 119 million followers on Instagram and 50+ million on Twitter, making him the third most followed on that platform. Lebron's achievements speak for themselves, but his sensational personality was evident as early as his high school years. He is also among the greatest NBA players of all time and comes only second to Michael Jordan. Lebron James never played in the March Madness tournament because he became a professional athlete right after finishing high school.
4. Neymar JR (173 Million Followers)
Like Lebron, Neymar became a popular figure in his teens after sensational performances with his country club Santos. In Camp Nou with Barcelona, his genius was let fly along with partnerships with Messi and Suarez. The trio had the most clinical attacking threat for a while before Neymar moved to Paris-Saint German. The Brazilian is also known for his plush fashion style. He has worked with some of the biggest brands, including Nike, Puma, and Epic Games.
3. Virat Kohli (193 Million Followers)
The top three list of the most followed athletes on Instagram begins with a cricketer. Virat Kohli is the Indian god of cricket and has led his Royal Challengers Bangalore club since 2013. He has excelled in the IPL and is considered the best batsman today. Virat is also one of the most marketable athletes and boasts 50 million followers on Twitter. He has worked with various brands, including Puma, OPPO, PepsiCo, Colgate, Xiaomi, etc.
2. Lionel Messi (324 Million Followers)
The great Lionel Messi is one of the biggest names in soccer and is regarded as the GOAT (greatest of all time). Messi's pure talent was undeniable during his long career at Barcelona. As a graduate from La Masia, he shot through the ranks to become the most dominant first-team player. He is currently with Ligue 1 side Paris-Saint German, a move that resulted in record t-shirt sales and more than 40 million new Instagram followers, consolidating his position as a brand.
1. Christiano Ronaldo (436 Million Followers)
You can't deny his talent, records, hard work, and admirable soccer career. Christiano Ronaldo is the most followed athlete on Instagram by a mile and one of the biggest brands in sports. He has played at some of the best clubs in Europe, including Manchester United, Juventus, and Real Madrid. Christiano has won every major trophy, except for the World Cup, and is considered the best player of our generation. The man also has nearly 100 million followers on Twitter, and his image is used by almost all online sportsbooks and real money casinos.
Conclusion
There are many other athletes with millions of followers. Our list excludes those who've branched to other fields, such as acting and TV. Noteworthy icons include Dwayne (The Rock) Johnson, who has more than 312 million Instagram followers. However, he is mostly known as an actor and movie director more than the electrifying pro wrestler he once was.