New Jersey Online Casino Market Expected to Grow
New Jersey Online Casino Market Expected to Grow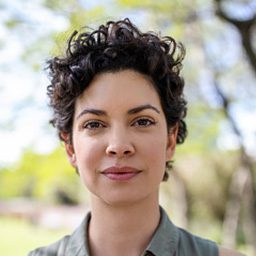 Online casinos in Garden State have had enormous success after New Jersey legalized online gambling in 2013.  Another milestone was reached in 2018 when sports betting was also legalized in the state.
Over the past 8 years, New Jersey has become a leader in the United States online gaming industry. The state shows no sign of slowing down anytime soon. In 2021, New Jersey became the first state to earn over a billion dollars from sports betting. Experts predict that the Garden State will continue to expand its gambling industry. The market is expected to grow by at least 40% in 2022.
Why Has Online Gambling Taken Off in New Jersey?
There are only six states that have legalized online casino gambling so far: New Jersey, Pennsylvania, Connecticut, Delaware, Michigan, and West Virginia. New Jersey only has about 9 million residents, and yet, it outperforms Pennsylvania, which has almost 4 million more residents. There are a few reasons why New Jersey's gambling industry continuously comes out on top.
First of all, New Jersey ranks third in median household income in the nation, signaling more disposable funds for recreational activities such as online wagering. Of the six states that have legalized online casinos, New Jersey has the highest median household income. Connecticut also has a high median household income, but there are only about 3.5 million residents in the state, making it harder for Connecticut to rival New Jersey. In addition, New Jersey always had a more liberal approach to real money gaming, opening its first land-based casino in 1978. The famous Atlantic City is located in the state and is a popular gambling destination on the East Coast.
This local industry and culture contributed to the push for the legalization of online gambling, which served as a model for many other states in their legal battles to allow online wagering. The changing laws and the convenience of mobile betting provided an extra boost to the online gaming market in New Jersey. Mobile gaming is a crucial factor in the rising popularity of online casinos and sportsbooks.
What Is the Potential of the New Jersey Online Casino Market?
New Jersey has become a hot state for online gambling. The numbers confirm the estimates – in 2018, the revenue for the state was $3,458,668, while by January 2022, the state tax revenue had hit $8,019,106. This upward trajectory is expected to continue in the following years as more and more people join the trend.
Which States Rival New Jersey?
According to PR Newswire, the other top states for online gambling are Pennsylvania, Michigan, West Virginia, and Delaware. No other state has been able to earn more money from online gambling than New Jersey has. Pennsylvania has the second-largest market in the nation but earns significantly less revenue per month. For now, it looks like New Jersey will be able to keep its title as the number one state for online gambling.
Conclusion
The online casino industry is experiencing a renaissance around the globe, and New Jersey is doing its part. The market as a whole is projected to reach $92.9 billion in 2023. With favorable regulations, a gaming-friendly culture, and exciting new technology, online casinos will continue to flourish in the Garden State.