State-By-State Legalization of Sports Betting: Where Does Each State Stand?
State-By-State Legalization of Sports Betting: Where Does Each State Stand?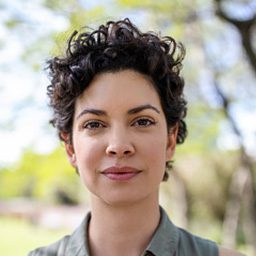 Nearly three years after the much-anticipated Supreme Court's decision to strike down the federal ban imposed on sports bets in the country, the gradual legalization of the market was initiated in one state after another.
Curious to know how things stand right now? Find out which states have already legalized sports betting and which of them are still in the pending phase or on the back burner.
Quick Overview of the Legalization of Sports Betting
While almost all US states at least considered legalizing sports betting at some point, there are still many states where regulators continue to exercise strong opposition. Similarly, there are states where the tribes are making the process even slower and more complicated. At the moment, however, sports betting is legal in more than 24 states. Nine states only currently offer in-person, retail sports betting options, thirteen states offer full mobile sports betting, two states offer mobile betting with mandatory in-person registration, six states offer limited mobile sports betting, while one state offers only physical betting with the online alternative still pending approval. In 2022, Georgia and Maine may be next in line to join the list of states where sports betting has been legalized.
Nevada allows both mobile and in-person sports betting, it does not have any important prohibitions worth mentioning and it has a long and honorable history of offering regulated sports.
Delaware currently accepts in-person betting but prohibits in-state college game betting. The state offers single-game sports betting on a variety of sports at three of its state casinos. More sports betting alternatives could be allowed at extra land locations as well as online.
New Jersey legalized sports betting in 2018, with the first William Hill sportsbook accepting the first sports bet at Monmouth Park. The Borgata sportsbook venue opened in Atlantic City half an hour after the opening of William Hill, with more sportsbooks soon joining in, including FanDuel's sportsbook hosted by the Meadowlands. The state's sportsbooks accept in-person and mobile bets.
Mississippi offers in-person sports betting since the market opened in August 2018. While the state technically has mobile betting options, bettors are only allowed to place their bets inside land casinos.
West Virginia offers both mobile and in-person wagering options and it does not have any mentionable prohibitions at the moment.
New Mexico offers in-person betting options. Betting on in-state college games is not accepted. The Santa Ana Star Casino & Hotel was the pioneer venue to launch the first sports bet in the state in 2018.
Pennsylvania offers in-person as well as mobile wagering and the Hollywood Casino hosted by the Penn National Race Course was the first venue to book the very first legal sports betting activities in the state
Rhode Island offers mobile and in-person betting with prohibited in-state college games betting. The Twin River Casino in Lincoln was the first to offer bets to sports aficionados in November 2018.
Arkansas only allows bettors to place their wagers in person. The Oaklawn Racing Casino Resort waited until July 2019 to book the first sports bets in the state. Currently, the activity is available at three state casinos.
New York allows both mobile and in-person betting. Mobile sports betting became legal in the state on January 8 2022 while in-person wagering has been launched since the summer of 2019. As of now, New York has legislation pending to expand sports betting statewide.
Iowa. The state is home to a large number of legal sports betting operators that allow bettors to place in-person bets. The state also offers mobile wagering and college sports betting. However, specific types of in-game prop bets revolving around college games are prohibited.
Oregon. The people of Oregon can place their sports bets on both mobile and in-person. The state-run Oregon Lottery is responsible for supervising the opening of a new sports betting app and online platform. There are no prohibitions at the Chinook Winds Casino Resort.
Indiana offers mobile and in-person sports bets supervised by the Indiana Gaming Commission which is also responsible for issuing licenses to state operators. College and professional sports wagering is legal. eSports or high school sports betting is prohibited.
New Hampshire offers professional sports betting at licensed land sportsbooks along with online venues. It does not accept college sports betting.
Illinois allows both online and in-person sports bets, operators cannot provide minor league and Illinois college team wagering options.
Michigan offers both online and in-person sports betting. The market was launched in March 2020 at two Detroit-based casinos. Betting on college contests is accepted.
Montana offers mobile and retail sports betting through several locations and the state's lottery through the only available sportsbook online called Sports Bet Montana.
Colorado offers legal sports betting through operators that provide both online and in-person bets.
Tennessee offers online and mobile sports betting after the market went live in November 2020.
Virginia only offers online sports betting and it offers 11 sportsbook apps.
North Carolina legalized sports betting in March 2021 with two available venues e are two retail open in the state.
Wyoming only offers mobile sports betting starting April 5, 2021, and online betting starting September 1, 2021.
Washington retail sports betting at tribal casinos but it is not allowed on mobile unless you are inside a licensed tribal casino.
Arizona offers retail and mobile sports betting starting September 2021.
South Dakota allows on-site betting, as well as mobile betting, which is done exclusively on-site.
Connecticut offers both retail and online betting sports betting starting in the fall of 2021.
North Dakota offers in-person betting under the supervision of tribal casino operators.
Louisiana legalizes online sports betting at the end of January 2022, while retail betting was launched in October 2021.
Nebraska passed the bill to legalize in-person sports betting in May 2021.
Florida accepts sports wagers at casinos, racinos, and pro sports venues such as NBA, NHL, PGA, or NASCAR venues.
Washington, D.C. offers mobile and in-person betting but does not accept college sports bets.
In Maryland and Nebraska, sports betting legislation is in place already, but the market has yet to be launched. 18 other states have not yet legalized sports betting. However, we are looking forward to seeing what will hold for these states. The future of sports betting in America looks bright, as states continue to legalize sports betting. In the meantime, be sure to try a few real money casinos that also host sportsbooks for some fun experiences online.
This article is being updated continuously based on the latest information from American Gaming.