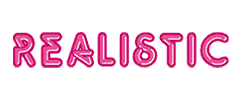 As the name of the company implies, they try to make the games as realistic as possible with an emphasis on gameplay and graphics.
The games are available on more than just PC computers. They have provided their games on mobile devices for iPads, iPhones, Android phones, and tablets. The games are also available in 17 different languages which gives it a large coverage around the world in terms of player audience. Their ReGaL product refers to their Realistic Games Library.
People at the company
The team is led by Andy Cattrell who is listed as the directory. Andy Harris is a commercial director with a wealth of experience in the gaming business. Jason Hopkins is their IT director.
The company prides itself on responsible gaming with vigorous testing of its games.