Patagonia Entertainment Software Provider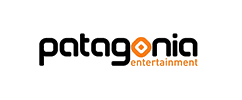 Patagonia Entertainment is arguably one of the top software companies when it comes to developing video bingo casino games. Since it started its operations back in 2012, the company has been showing steady
Top casinos related to this Software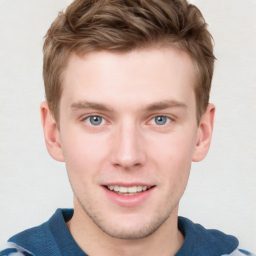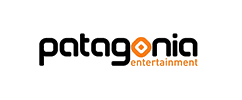 Patagonia Entertainment is arguably one of the top software companies when it comes to developing video bingo casino games. Since it started its operations back in 2012, the company has been showing steady growth thanks to its innovative video bingo titles.
The majority of these titles are developed in HTML5 making them playable on tablets, mobile devices, as well as on desktops/laptops. Aside from just developing casino games, the company also has its very own platform that has plenty of features that online casino and bingo operators will undoubtedly like. The company is currently headquartered in Curacao and is partnered with a number of reputable casino software developers and providers.
Products and Games
Though it's not the first to introduce video bingo, the titles currently in Patagonia Entertainment's portfolio are undoubtedly the best examples of this type of online casino game. In addition to its video bingo titles, the company designs bespoke bingo games for operators who want a specific type of content for their online bingo or casino sites.
What sets Patagonia Entertainment's video bingo titles apart is the quality of their aesthetics and gameplay. The majority of the titles in the company's portfolio were developed in HTML5 and feature 3D graphics. In terms of art direction, the majority of the video bingo titles make use of a cartoony art style for the symbols with color palettes that are easy on the eyes. Complementing the visuals on these video bingo titles is upbeat background music that's guaranteed to keep players pumped up and immersed in their games. As for video bingo games themselves, the gameplay is best described as a cross between the fast pace of video slots with the rewarding aspects of bingo.
The quality of Patagonia Entertainment's video bingo titles is so good that it has resulted in the company catching the eye of some of the best casino gaming software providers in the industry. As of now, the company counts Zest Gaming, Ortiz Gaming, E-Lace, Zitro, Ezugi, FMQ, Spinonemal, and Microgaming as its partners.
Patagonia Entertainment Video Bingo Slots
These are the Patagonia Entertainment video bingo slots that are currently playable: Candy Bingo 3D, Pachinko 3D, Super Pachinko +, Pachinko 5, Pirates, Farm Bingo, Super Pachinko, Super Hot Bingo, Snowball +, Candy Bingo, Super Flex Bingo, Super Zodiac Bingo, and Gol Bingo. In addition to these, the company is also developing New Pharaohs Bingo and Sweet Love Bingo.
Company Information
What Patagonia Entertainment has accomplished in half a decade is nothing short of impressive. Since it started operations in 2012, the company has made a name for itself in the industry. Its video bingo slots have a great balance of aesthetics and gameplay that have made them the favorites of both operators and players the world over.
With the partnerships that it has in place (with operators and other casino software providers), there's no doubt that Patagonia Entertainment will continue growing as a company for the foreseeable future. Hopefully, this growth will compel the company to continue to focus on developing innovative video bingo titles and improved casino software solutions.