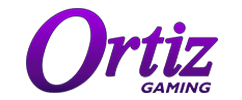 Ortiz Gaming is arguably one of the best companies in the industry today when it comes to developing online bingo games and bingo machines. Founded by Alejandro Ortiz, the company has been involved in the development of bingo games and hardware since 1995. Its initial success in the European, Asian, and Latin American gaming markets allowed the company to expand in the US in 2012. Right now, the company prides itself on an impressive casino games portfolio that spans titles for a number of platforms. In addition, the company also has software solutions that allow operators to expand their reach and connect with more players.
Products and Games
The majority of Ortiz Gaming's online casino games are video bingo slots with the most popular being its Class II and Class III slot machines. For its software products, the company has a solution targeted for social gaming, online gaming, and even lotteries (iContent). Other than this, it also has solutions (OrtiZone and Bingotronic) targeted at land-based operators who want complete control of their business.
As of now, Ortiz Gaming has 29 casino games across a number of categories. The most popular of these titles are, of course, the video bingo slots. As its name implies, a video bingo slot combines a video slot's fast pace with bingo's rewarding gameplay.
A typical video bingo game would usually start with players getting anywhere from 1 to 4 bingo cards. By clicking on the play button, the game will then draw bingo balls (usually around 30 to 44 depending on the rules of the title). Players win once the drawn bingo numbers form on the paylines/betting lines of their cards. Not only is the gameplay on these casino games fast and rewarding but they can also get spiced up with features like bonus balls and jackpots.
While Ortiz Gaming made a name for itself with its land-based solutions targeting both private and government operators, it is now slowly transitioning to developing content and solutions for use on social, online, and mobile platforms. Called iContent, this solution aims to connect operators to more players. In this way, operators can diversify their revenue streams and maximize their profits.
Ortiz Gaming Slots
These are the casino games currently included in Ortiz Gaming's portfolio: Ace Bonus, Bingo Star, Bingole, Buffalo Keno, Ace Mania, Cine Bingo, Captain Parrot, Circus, Goal Mania, Dulce Mania, Locomodin, Lottery Keno, Multi Mania, Pilibingo, Oasis Bingo, OK Bingo, Royal Triple, Six Bingo, Rimba Bingo, Smash Bingo, Triple Evolution, Triple Turbo, Triple Mania, Triple Bonus, and Vikings Gold.
Company Information
In the broader casino gaming industry, Ortiz Gaming is considered a heavyweight. The company has been operating since 1995 and it has built its business on the development of video bingo slot machines. It has become so successful that the company now has a presence in Asia, Latin America, Europe, and North America. With that said, the company Alejandro Ortiz founded more than 2 decades ago is still not done expanding. Right now, the company is slowly shifting its focus on offering its impressive solutions and games to online operators and players.