Payr Payment Option For Online Casinos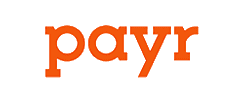 Payr is a Norwegian financial tech company that focuses on improving people's financial lives. This company was founded in 2016 and its headquarters are located in Oslo, Norway with offices laboring in Poland as well.
Top casinos related to this payment method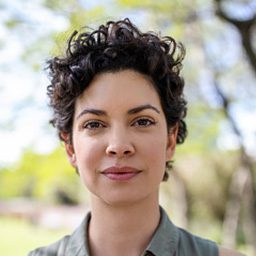 Payr is yet another platform you can use to facilitate the way you make your transfers on a daily basis. This financial platform is growing as the minutes pass by because every day new businesses and individuals are attracted to how easy making transactions is through Payr.
Roughly, you are able to pay any type of invoice using your bank account, debit card, credit card, or even digital wallet, allowing you and the rest of the users to save up tremendous amounts of time and money. This financial service also works as a product comparison platform, allowing you to switch to better providers that offer more appealing prices and quality products to improve your life in many ways.
Despite being released 5 years ago, Payr counts with a mobile app that you can find on the App Store or the Play Store within seconds only, but if you happen to encounter issues finding the app by yourself, you can go to the website on your mobile browser and request a staff member to send you a link to your phone number.
The Payr app has been downloaded by over 80,000 people already. The app is quite intuitive and easy to understand as well, paying your bills is one of the easiest tasks on your agenda if you join the Payr community for sure.
How Payr Works at Online Casinos
In general, what Payr does is collect all of your invoices in one single platform. You do not have to use any other app or platform to pay your invoices if you already have Payr. The platform displays all of your invoices and allows you to pay them all within a matter of minutes only. You can scan all of your papers using the built-in camera scanner. Additionally, this financial service offers Bank ID authentication and the possibility of paying using your Visa or MasterCard without additional fees.
In addition to that, Payr searches for service providers in your location automatically and once it has found a service provider that offers better quality at a lower price, it notifies you and allows you to engage with that particular service provider to save up large amounts of money in the long run.
Payr can also make your searches easier and more comfortable. This is because you are able to search through different categories and find the specific type of service provider you have been looking for within a couple of minutes. For example, you desire to find a good-quality electricity provider, but, you do not know how to find it or at least, do not know how to identify if it offers proper quality and pricing.
Well, Payr can do both of them for you, it finds the best electricity providers close to your premises and allows you to check the different statistics regarding the quality of their services and the price they offer too.
You are able to pay invoices up to NOK 30.000 for free per 30 days once you have finally made the decision to join this financial service's community. Additionally, if the sum of all of your payments added over a period of 30 days goes over NOK 30.000, a fee of 1% of the number of your payments will be charged.
It is important to know that the maximum amount available per month to pay your bills through Payr is NOK 150.000.
Since not everything can be sweet and good all the time, it is crucial to point out that Payr is a relatively new financial service. Therefore, some new features are added regularly and the features and offers that are already available get analyzed and improved on a regular basis as well.
Another important fact to take into account is that it is only available for users in Norway and Poland. If you are interested in joining Payr, but the service is not available in your country of residence, it is recommended to wait for a bit longer since this financial platform grows every day, and it is just a matter of time before you get to see it making people's financial lives easier and better around the whole world.
If you are interested in getting to know more about this innovative banking platform, you may visit its official website and go to the help section. It is full of detailed information regarding everything you must know about Payr before you decide to jump into it.
Payr for investors
As it was mentioned before, Payr is a growing company that desires to make people's lives easier and better financially speaking. With this being said, it is clear that investing in it may not be the worst idea. Due to its innovative vision and fast-growing community, Payr became part of the Hudya Group in 2019. Therefore, you must get in touch with this particular financial group to start investing in Payr.
If you need some encouragement to invest in Payr, here are some of them:
In 2018, Payr was named the Startup of the Year and Best Fintech Startup in the national finale of the Nordic Startup Awards.
Moreover, Payr has been named 1 of the 100 best Fintech innovators from around the world by H2 Ventures and KPMG.