MasterCard Payment & Withdrawals Options for Online Casinos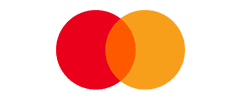 Want to know if a casino takes MasterCard for deposits? these casinos do and some of them accept withdrawals with the credit card too Although not as established as Visa, MasterCard is in no way inferior to its main competitor.
Top casinos related to this payment method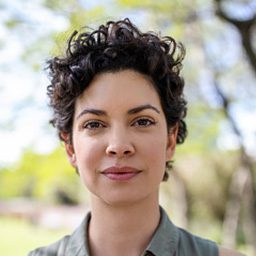 For online casino players, it's also one of the easiest and most convenient payment solutions to use for funding their accounts. The company was first established in 1966 to counter the growth of Visa. It was initially called Interbank and then Master Charge. Eventually, it got its present name sometime in 1979. As of now, the company boasts of a number of products/services that make any kind of online transaction easier as well as safer when compared to other payment options.
Ease of Use/Security
Similar to Visa, MasterCard Worldwide doesn't issue credit/debit cards directly to individuals. Those who'd like to get a credit/debit card will need to get in touch with their banks. The application process is fairly straightforward and if they meet the banks' criteria and get approved, then applicants should have their credit/debit cards in no time. Credit card holders can then use their cards for almost any kind of transaction so long as the merchant or online casino store they'd like to transact with also makes use of the MasterCard payment processing platform. As for security, the platform makes use of SecureCode. This solution provides added protection for cardholders who frequently make transactions online. Every transaction that a cardholder gets into will require him/her to enter his/her very own SecureCode private code before being approved. This guarantees that only the player/cardholder will be able to transact using his/her card.
Special Features of MasterCard for Online Casino Payments
What's so great about MasterCard is that they don't just offer credit cards. Players who want flexibility and variety in the way that they'd want to pay for account deposits to their favorite online casino can use MasterCard's prepaid/debit cards. Not only are these convenient but they also offer a level of control that credit cards don't. Those who are conscious of spending too much on online casino deposits can easily limit the amount of money that they put into their prepaid/debit cards. Once the player has exhausted his/her prepaid/debit card balance then he/she won't be able to use it for any type of transaction anymore. This makes it easier for the players to monitor their expenses as well as decrease the risk of losses. There are even virtual prepaid/debit cards that are available for players who usually make a lot of transactions online. Additionally, the MasterCard platform has a sophisticated and multi-level fraud detection and monitoring solution that further protects its cardholders' financial information from malicious and fraudulent practices/activities.
Availability and Customer Service of Master Card
MasterCard is available in more than 210 countries all over the world. It's also accepted as a form of payment in thousands of merchants including a majority of online casinos. Players who are still wary of using their credit/debit cards for transacting directly with online casinos can also opt to register for alternative payment solutions like Paypal, Neteller, or Skrill instead. These also accept MasterCard credit/debit cards and should make online transactions even more secure. As for customer service, MasterCard usually has a hotline number in every country where it is supported. It would only take a matter of seconds for cardholders to get someone on the line to help with any possible issues they might have with their debit/credit cards.
Most online casinos accept MasterCard here at Casino Bonuses Now you will be able to find the safest and most reliable online casino. We also have new casinos which are updated all the time.