eCard Online Casino Payment Method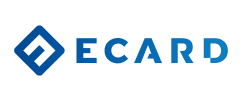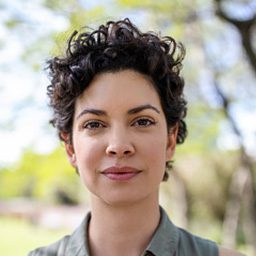 The goal of this merger is to become one single payment operator that satisfies all the needs and wishes of the customers in terms of payment processing. When you are part of eCard, you can make payments or receive them using the most secure banking platforms around the world.
The service is an ideal option for companies that wish to find a way to make it easier for their customers to pay them.
eCard works as a domestic payment institution that holds a PCI DSS certificate and goes according to all the requirements that are necessary to guarantee secure transaction processing. Additionally, all of your transactions are monitored 24/7 so in case there is some kind of issue, it gets solved at any given moment of the day.
The vision of eCard is focused on becoming the best payment location in Poland and thanks to the fact that eCard accepts international credit/debit cards, the users are able to receive payments from customers around the whole world.
How eCard Works
Once you have joined eCard, you have the possibility of using it as your online payment operator for your business. This allows you to receive payments from your customers within a shorter period of time and with prolific security.
You have a wide range of payment options available at your disposal, so your customers have no excuses when it comes to paying their bills. Your customers can pay through Visa, MasterCard, Visa Electron, V Pay, MasterCard Electronic, American Express, and Pay by Phone and they can also use E-wallets and bank transfers.
eCard allows users to make payments with only one click. The user does not need to go through a registration procedure and the transaction gets done within 0.5 seconds.
This payment operator also offers recurring payments. This is a great option to take for the users who forget to pay their bills often or for the merchants who have to constantly remind their customers about the deadlines. This incredible feature allows you to charge your customer at a specific time. It can be daily, weekly, or monthly. It does not matter. The customer will have to provide the billing information the first time that the payment is processed, after that, the following payments will be processed automatically without issues.
eCard different uses
As it was mentioned before, eCard allows customers to pay for their products, bills or services through their phones. eCard uses a dedicated IVR service that enables the users to make instant and secure payments over the phone. It is a good option to take for the customers that are having internet connection problems or simply prefer having a quick phone call that processes their payments automatically. eCard will provide each user with a dedicated hotline number.
After you dial and call the designated number, you will be asked to provide your card data. It will not take you more than a couple of minutes. Once you have done that, the payment is sent for authorization, and then it is processed securely.
eCard accepts POS terminal payments as well. You can use this type of payments through the following banking platforms: Visa, Visa Electron, V Pay, MasterCard and MasterCard Electronic. The transactions get authorized within 5 seconds, and you can make up to 100 contactless transactions without having to use a PIN.
The E-wallets that eCard works with are Masterpass and Cinkciarz Pay. These two platforms are perfect to make purchases on online stores. Masterpass is a payment method provided by MasterCard. All you need to do to use it is enter the Masterpass system and confirm your PIN. You will not be asked for card details each time you make a payment either. On the other hand, Cinkciarz Pay is operated by Cinkciarz.pl and it is acceptable in many Polish online stores. It processes transactions within seconds only.
When it comes to the downsides of using eCard, it has to be said that it is limited to the users in Poland. Sadly, the rest of the world is not able to enjoy the different benefits that eCard has available. However, thanks to the multiple payment methods accepted on this payment operator and the fast growing community of users it has. It would not be a surprise to see eCard working outside the Polish territory in the near future.