Why Is Microgaming Increasingly So Popular In 2022?
Why Is Microgaming Increasingly So Popular In 2022?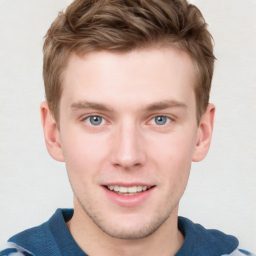 Microgaming is a prize-winning gaming software company that provides gaming experiences to websites worldwide. The gaming company has roots in the Isle of Man but has gained significant influence throughout the iGaming world.
Every year, Microgaming launches new titles, and each release causes a stir in the industry. Although Microgaming is not universally known (yet), the gaming company is a powerful player in the software development sector. It has gained mass popularity owing to some of the most popular releases, e.g., titles based on Game of Thrones, Jurassic Park, Terminator, Lara Croft, and more.
The History of Microgaming
Microgaming launched its first game in 1994 when very few people had internet connections at home. Soon after its emergence, other companies followed suit, and the market grew more competitive. Despite the competition, Microgaming came first in nearly everything in the online casino industry. The company then launched Cash Splash–a progressive jackpot slot that soon became the model for other later projects–in 1998.
Due to the launch of branded, progressive, and multiplayer slot games, the company became somewhat of a pathfinder in online slot games since iGaming rose to prominence. Through multiplayer games, the innovative company displayed its high-level commitment to customer satisfaction, allowing players to interact with each other and personalize their gaming profiles.
The company launched Microgaming Poker Network in 2003 and bingo software. Microgaming also participated in establishing eCOGRA (the eCommerce and Online Gaming Regulation and Assurance), an organization that inspects software developers and guarantees fair practices.
In 2008, Microgaming launched its first 100-line slot, and that same year, another one of its creations–Mega Moolah– paid out a world record for a progressive jackpot. At that point, Microgaming's game portfolio reached more than 400 downloadable game titles and over 200 Flash games.
The company also faced several drawbacks. The biggest one was the US government's new laws on gambling, forcing Microgaming out of the US market in 2010. While this caused them to lose most of their major partners, the company persevered.
Soon after, Microgaming worked towards securing more influential players in the game, bringing about more licenses and business outreach. What came next for the company were milestones upon milestones in profits and innovation.
At present, Microgaming has further solidified its position as the trailblazer of online slot games, and despite that, its quest for innovation continues. With the advent of slot games for wearables and new titles on the iconic Mega Moolah setting new payout records, it is safe to say that Microgaming is well-respected in the online gambling stratosphere.
Why is Microgaming Growing More Popular in Recent Years?
Below are the plausible reasons behind Microgaming's success as a software development company:
Consistent Releases
The software development company is famous for releasing up to five games monthly. Players get a consistent stream of new content from the developer, contributing to the brand's relevance and ability to stay fresh. The company also dominates corporations that fail to stick to the same production schedule by consistently innovating.
Although other software development companies are gaining prominence, e.g., Neteller and Playtech, Microgaming have stayed ahead of the competition, constantly exploring new horizons.
Mobile Support
It should not come as a surprise that Microgaming is also known for pioneering online games on the go through a mobile gadget. These gaming experiences were primarily designed for desktops or laptops, limiting people to playing from a fixed point. Microgaming has proven to be at the forefront of innovation in anticipating that users would appreciate playing on the go.
They recognized that the consumer's experience on a mobile device is vastly different; therefore, they did not depend on mobile-friendly games. Instead, they chose to go for mobile native games, which are much more compatible with phone features.
Innovative Titles and High Definition Graphics
The main reason Microgaming is so popular is the company's focus on delivering quality products. Getting into the right partnerships with media corporations means they are fully capable of releasing titles with brand power.
The games already dominate the marketplace when launching games associated with TV, film, or pop culture. The joint ventures between the software company and global studios offer great credibility.
That said, the company does not entirely rely on these titles. They also ensure the gameplay experience and graphics are of the highest standard. Although the earlier titles may have been simplistic, the company has heavily produced high-quality visual and audio game experiences for users in recent years.
This Year Has Brought About New Beginnings for Microgaming
2022 may be a remarkable year for the company since Andrew Clucas has recently replaced long-time CEO John Coleman. The initial signs of change are that Clucas is aiming for Japanese-inspired graphics and gameplay for the latest releases for 2022.
Julie Allison, a new marketing director for the company, is also expected to change things up for the online gambling company. She seeks to expand Microgaming's influence on the online gaming sector.
In Conclusion
Online gaming is only set to grow as the global smartphone market evolves and nearly every person on earth lives through their mobile devices. Microgaming has always been one of the first to amplify tech changes, and 2022 (and beyond) will not be any different.