Why Do Casinos Offer Such Different Wagering Requirements
Why Do Casinos Offer Such Different Wagering Requirements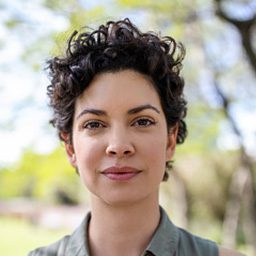 One of the thoughts among online casino gamers is why casinos offer various wagering requirements. It's a great question to ask, especially for those looking to sign up at a new online casino.
Taking an in-depth look into what wagering requirements are, why there is such a wide range, and why they are so different from one another, may better your chances of winning through the sign-up deals. Below is a breakdown of what to expect when signing up with online casinos and how wagering requirements can affect betting and payouts.
What are Wagering Requirements?
A wagering requirement is what the casino puts into place when a player wants to secure a sign-up bonus and/or a payout. Usually, an online casino will offer a sign-up bonus to a new player. What this bonus package consists of is entirely up to the casino. For example, some operators may offer a package of 200 free spins, but a player will have to make a minimum deposit after 50 free spins to claim the remaining 150 spins. Alternatively, a player may be required to wager an amount before cashing out any winnings over a specified amount. Basically, the player is required to meet the casino's demands before laying any claim to winnings used by bonuses and deals that were offered to first-time members.
Another way to explain what a wagering requirement is is through the following example. Let's say you make a total of $100 deposit, the casino may match it with the exact amount leaving you with $200 in the total bankroll. But you will not be able to withdraw this total as you are required to wager this money on selected casino games. Only after a certain amount of wagers, can you then withdraw any winnings.
Why Are There So Many Different Wagering Requirements?
Many online casinos cater to different player tastes and preferences, so naturally, there is a wide variety of wagering requirements. Some casinos offer deals that promote free spins, new casino games, or even a combination of both. Certain wagering requirements are attached to these promotions and some are more affordable than others, while on the other hand, there are other wagering requirements that come with higher specifications.
For this very reason, online casinos have tailor-made packages with the intention of luring in new players to sign up with them. Some players may not be able to afford higher wagering requirements, while other players may be seeking higher ones with the hopes that the casino will match that deposit allowing for more money to play with.
Online Casino Strategy
Although most wagering requirements are similar, there is an exception with a few. This is because some online casinos may want to attract a certain kind of player. Whether it may be high rollers, slot enthusiasts, or even poker players, the casino sets in place wagering requirements that would draw these kinds of players.
How Do Online Casinos Benefit From Wagering Requirements?
As mentioned before, some online casinos offer a sign-up bonus where the casino matches the amount deposited by the player. This is then immediately deposited into the player's account and is a set amount that does not exceed a total value. One of the benefits of wagering requirements for casinos is that it's a safe method to ensure that their bonus abuse is limited or completely eradicated. As players are required to turn over their bonus a certain number of times, it minimizes cashouts based on minimum play. On the other hand, it can be said that players who play with no bonuses may have a slightly better edge on cashing out without any additional wagers.
What's the Catch?
Players are able to better understand the wagering requirements of the casino by reading the Terms and Conditions. However, should you neglect the terms and conditions and not have the necessary funds needed to playthrough the bonus balance, you will then not be able to cash out any winnings. So there really is no catch, but merely just a necessary requirement that benefits both the casino and players. On the one hand, the casino hinders bonus abuse and on the other, players have more money to play with.
What Wagering Requirements to Look For?
Thanks to the wide variety of online casinos and the amazing sign-up bonus packages, there is most definitely something for each player's preference. The trick is to find a wagering requirement that you can commit to and afford. Looking for an affordable bonus with reasonable wagering requirements is quite easy as the casino will state the terms of the bonus in the sign-up section. Choosing a bonus should only be considered through reputable online casinos and playing wisely will increase your chances of actually withdrawing any winnings earned.
Match deposit bonuses are great to begin with because casinos increase any cash deposited usually up to three times. But there is a capped limit that the casino will not exceed. These are one of the best and usually vary in amounts, so you would be encouraged to find one that is budget-friendly.
First deposit bonuses that are wager free are great for players that are looking for quick gameplay with no strings attached, of course, these no-strings offers are difficult to find. In this case, you will be awarded either free spins or free gaming time upon your initial deposit with no additional wagering requirements. Lately, many casinos require a deposit before free spins are awarded so be sure to look for no-deposit free spins bonuses.
Furthermore, cashback deposit bonuses are rewarded to players who prefer to make larger deposits. These are usually reserved for high rollers and prove to be quite rewarding.
Where to find a casino's terms & conditions
Almost all online casinos have terms and conditions listed in the footer of their website so just scroll to the bottom and you'll see it. The terminology used from casino to casino might vary but they should be there. Usually, you can find the promotional terms and conditions here or within the general player terms and conditions. When in doubt, ask live chat for help or email for clarification.
In conclusion, wagering requirements are the norm and can easily be spotted at the majority of online casinos when signing up using a bonus offer. The variations of these requirements depend on the casino and have been designed to ensure that players donít cash out their bonuses. Different ones are structured to suit different preferences and it's merely a system that benefits both parties.
Remember, as a player you should be reading the terms and conditions when either joining a casino or claiming a bonus. Before you cash out any amount where a bonus was used, it's wise to ask the live chat support or by email if you can cash out and have fulfilled the wagering requirements. You will want to do this to ensure the casino doesn't use its terms and conditions to void a win!
Other Pages of Interest: