Why are Bet365 Affiliates not recommended anymore?
Why are Bet365 Affiliates not recommended anymore?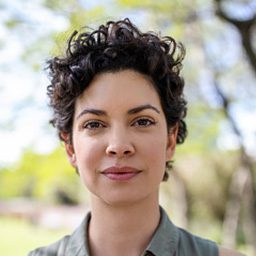 What happened to Bet365 Affiliates?
Once considered one of the best affiliate programs on the internet, Bet365 Affiliates has now become a pariah for affiliate marketers. What went wrong though? Well, the problems started when the program announced changes to its terms and conditions.
While changing the terms and conditions isn't entirely new for any affiliate program, the changes that Bet365 wanted to impose on its affiliates were a little too strict. In fact, you could say that these changes were downright brutal for affiliates who've been with the program for a long time.
When and how it all started
Things started to go downhill for Bet365's affiliates back in October. The program sent out emails to webmasters informing them of a list of requirements that they (the affiliates) needed to follow moving forward. This basically served as a reminder for affiliates that the program was going to be stricter with enforcing the UK's Advertising Standards Authority's directives. The problem with the requirements the program was trying to impose though was that they weren't affiliate-friendly.
As an example, affiliates now had to go great lengths to promote Bet365 on social media. If they planned to promote the site on Facebook, affiliates had to first fill out a Facebook Addendum ( Online Real Money Gaming Onboarding Application Form) on behalf of Bet365. On top of this, affiliates also had to ask permission from Bet365 prior to promoting the site on other social media platforms.
More compliance requests from Bet365 Affiliates
Believe it or not, the October email was relatively tame compared to what the Bet365 Affiliates program sent just this December. The email, sent on the 5th of December, further widened the divide the program had with its affiliates and webmasters. In it, the program added compliance requirements that could only be best described as bonkers. Examples of these include an end to affiliates' media buying activities, direct communication marketing using SMS/Telegram/WhatsApp, as well as the removal of re-hosted or self-created Bet365 marketing material from the affiliate's sites' back end.
Aside from these, there were other requirements that raised affiliates' hackles. The most egregious would have to be the program's insistence that affiliates remove factual content pertaining to Bet365's payment methods, contact details, software, and even company history from their reviews. Now, if you're an affiliate how do you think you'd be able to properly promote a brand in that manner? Well, Bet365 expects you to convince people to try out its services with your obviously biased opinions. This could probably fly if you're already an established name in the industry. However, what about affiliates who are still starting out? Would viewers or players who visit their affiliate site respond positively to an opinionated review of Bet365?
Why affiliates feel screwed by Bet365 Affiliates
Honestly, Bet365 Affiliates' heel turn still boggles the mind. If you checked out the GPWA forums, you'd come across a gold mine of complaints directed against the affiliate program.
And if you dive deeper into these complaints, you're likely going to find some interesting theories about the program's actions. One rather popular insinuation (among the complaining affiliates) is that the program is mindfully doing this to discourage affiliates. The thinking is that the brand doesn't need affiliates anymore since it's now one of the top sportsbooks in Europe and likely getting heavy traffic from non-affiliated sources.
Other affiliates tend to think that Bet365 is deathly afraid of sanctions imposed by the ASA/UKGC. To ensure that they won't get in trouble, they'd rather be strict on their affiliates. Again, they are a market leader and they stand to lose more if they face ASA/UKGC sanctions as opposed to their affiliates' complaints.
What's next for Bet365 Affiliates program and its disgruntled affiliates?
Regardless of the reasons for Bet365 Affiliates' recent actions, one thing is clear: affiliates clearly have no future with the platform. A lot of small and medium-sized affiliates have already started looking for other programs to join. Surprisingly, there are also those who have advocated for patience.
Some are even hoping that the brand moves away from the UK and settle in locations like Malta or Gibraltar. After its bridge-burning actions the past couple of months though, it's highly unlikely that Bet365 Affiliates will ever go back to being a respected program in the casino gaming affiliates community.
Bet365 Casino no longer recommended at CasinoBonusesNow
Bet365 Affiliates first sent their compliance emails in September but then a few months later followed it up with unrealistic requirements that don't do anything to help nor protect players. In particular, the affiliate program requested that affiliates like this site need to not include review information which defeats the purpose of having a review in the first place.
It is impossible for us to comply unless we delete our review. The truth is, when players search for search terms like 'is bet365 casino safe', 'deposit options at Bet365 Casino' or 'bet365 casino review' then our review is probably something the user wants. If we don't include this data, it would demonstrate our site as being incompetent at providing any realistic review. So for these reasons, Bet365 Casino remains not recommended. Even showing the casino screenshot in this blog post is a violation of their newly enforced terms and conditions for affiliates.
Bet365 Losing Traffic
As you can see at similarweb.com, Bet365 is losing a lot of traffic which is right about the time in September when they started to both close affiliate accounts and threaten to do so. It's been a steady decline in traffic which shows what affiliates have done for their brand.
Other Links of Interest: