Are Virtual Reality Slots the future of iGaming?
Are Virtual Reality Slots the future of iGaming?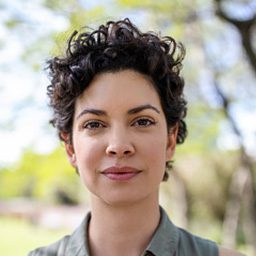 Another gambling world in front of your eyes
There is no person in the world who, when talking about virtual reality, does not think of any science fiction movie. It is already an important, almost essential, part of human life.
These technological advances are present in medicine, education and even in gambling and video games.
Whether we like it or not, virtual reality is here to stay forever, or until we continue to evolve and a much more significant science appears.
But do we all really know what virtual reality means, what it consists of and whether it has made its way into online gaming and casinos?
Then keep reading this article to find out about this great scientific and highly topical subject.
Approach to virtual reality
Virtual reality, from now on VR, is a set of scenes and objects generated thanks to computer technology with which figures with a real appearance are created, just as they would be in everyday life.
In order to appreciate this environment, it is necessary to use accessories such as glasses and helmets that help to see and hear the virtual environment in which we find ourselves.
At the end of the last century, some software companies, such as Nintendo's Virtual Boy, tried to market some virtual reality games, although the technology they had was not the most suitable for the requirements.
Nowadays, everything is more promising in terms of virtual reality games in view of the launch of equipment such as Facebook's Oculus Rift, HTC's Vive, Valve's Steam VR and Sony's Playstation VR.
Obviously, all iGaming companies before this good outlook have not been able to resist and have used all the latest technology that exists.
Future and Virtual Reality
The online gambling games that we have all played and bet on any gambling site will have a great impact on the whole world when they come to us in their virtual reality mode.
Today there are great devices and the best technology being used by programmers and developers for the upcoming releases in the future.
With all this, the online casino industry will impact in the best way everywhere you want to gamble and win money while having fun.
Generally, when any gambler, whether new or experienced, plays an online slot machine, they are not only in it for the money, but they are also on the lookout for games with the most stunning graphics, the sounds that make them vibrate and the interfaces best suited to their style of play.
More and more constantly they want everything to be much more real, alive and to feel as if they were in a good physical place, or much better than the one in their imagination.
And virtual reality implemented in their classic games will increase their gaming experience because it offers everything described above and beyond. They will be able to squeeze, touch, pinch, point and grab everything that each slot machine provides as if they were really in a physical casino in Las Vegas, to say a good and exciting gaming and gambling place.
And there is even more, because virtual reality is directly connected to the whole world, that is to say, you will be able to interact, talk and even exchange ideas in some bar or lounge with your gambling friends, or even tell your exploits and techniques to others without leaving your home.
Each person, just like those Rol Player games, will have the chance to create and edit their personalized profile: photo, name, user, appearance, nickname and other identification data. And of course, it will be your choice if you want to play inside a ship, in the shadow of the Leaning Tower of Pisa, from Everest, on a sunny beach, in space and infinite unimagined destinations.
With the combination of developers, their online casino games and virtual reality, the possibilities are magnificently endless.
Virtual Reality Casinos
At the beginning, it may be a little difficult to move from physical casinos to online casinos because many people think that they will not be able to replace the same environment they find there. This is over because in this 21st century, the iGaming industry has been able to make this transfer with the best quality that technology provides.
These online virtual reality games use software that emulates in the best way any physical environment that is desired and increases the psychological and emotional experience of the public. So, start believing that what you have always imagined can become a reality by entering a virtual casino from the comfort of your home.
One of our most recommended Casinos that currently sports a VR mode is SlotsMillion Casino, which in turn is one of the best casinos that has graced our platform.
The main objective of an online casino that uses virtual reality in its games is to invite, take by the hand and welcome its customers to create the climate of their preference and enjoy the best three-dimensional experience in real time that they have never dreamed of, or that they have dreamed of, but never thought of putting it into practice and feeling it in their own flesh.
Games in virtual reality casinos
Virtual reality gambling games work at a higher pace thanks to their high resolution and the high speed of frames per second, where they represent reality in the best possible way and with the delay or latency of the video to a minimum so that the player can unwind without his vision changing or having any jolt.
Although the list of games is a bit short at the moment, in the not too distant future the network will increase its titles. Many standard online casino game titles are not available in the virtual reality version, but you can start playing the classics such as online roulette, poker, backgammon, gin rummy and online craps.
Features of a virtual reality casino
– The casino environment activates all senses due to the graphics and sounds presented by the games.
– Absolutely all games are played in real time.
– Healthy combination of classic online games and games of chance.
– Large selection of avatars to create a virtual character.
– They provide live voice chat options to interact with other players.
– From time to time, the casino innovates, improves and adds games to its virtual library.
Online casinos vs virtual reality casinos
For everyone is well known that gambling in an online casino makes us forget a little bit the day-to-day tasks thanks to its games and bets, all from the comfort of a tablet, phone or PC at home, office or other comfortable and safe place.
However, if the idea is to reach a higher level of gaming and fun, you need to give virtual reality games a chance. The link with a real game of chance in a physical casino will be much more powerful because it is as if we were literally inside one, playing and winning money, although we would still be sitting in our chair.
It is an excellent chance to interact with games never seen before and have contact with other players at the same time. Playing will become a much more constant, fluid and exciting experience on a sensory level.
Pros and cons of Virtual Reality Casinos
Pros
– There is a huge list of gambling games, and many more are appearing every day so the options will never end.
– Players will not have to go out into the dangerous and messy outside world, but can play from the quietness of their homes, offices or from the same bed.
– It is a great and pleasant option to get out of the monotony of the week, forgetting for a while all the daily problems.
– The virtual reality casino environment can be adapted according to the preferences, thoughts and tastes of each player.
– The live chat option can be of great help to be in contact with other people around the world and meet fun people, forming new social bonds.
– It is a wonderful opportunity to earn substantial winnings while having fun.
Cons
– Thanks to statistics, players tend to spend and bet much more money than in online casino gambling.
– If you are not very used to it, or being connected for quite a long time, playing with virtual reality can produce a loss of the reference of reality and time, being much longer connected than necessary or required.
– Once out of the virtual reality casino, people suffer a bit of withdrawal by thinking and wanting to play as soon as possible. That is why it is recommended to stay a short time so that there are no terrible consequences.
What does it take to play in a virtual reality casino?
Since we are immersed in the new era of VRGambling, we need to know everything that is necessary to start playing in virtual reality casinos. Well, it is of utmost importance to have the virtual reality devices that meet the necessary requirements to carry out the game, all before choosing a casino and registering.
Virtual reality helmet
In order to be able to see, hear and feel the virtual reality game, it is essential to have accurate equipment. A virtual reality helmet will allow us to enter visually and acoustically to the chosen game, with which the graphics and sounds will be perfectly connected to our being.
In the same way, the helmets have inside them the technological capacity to process and connect the game because they require seven times the capacity of a traditional online game.
Virtual reality game controls
Every electronic device, including games, needs a control or controller to generate the actions we want. Although in a virtual reality casino we will use our hands, a control that connects our physical environment with the virtual one is necessary to carry out any type of action.
Knowing this, we will be forced to use gloves to interact with both the game and the casino environment. The body movements will be captured by the glove and will help the actions to be carried out as we wish, even managing to communicate with other people thanks to them and the case described above.
If we are already accustomed to using the TV control, the smartphone and the computer mouse, then we will not have great resistance to use these virtual reality gloves.
Final Thoughts
It is already a fact, virtual reality is here to stay. It is already an important and significant part of our present and is gradually shaping the new generations of communications and entertainment of the future.
Dare to play in virtual reality online casinos to experience the sensations never thought of before while you bet and win wonderful monetary prizes.