Current State of Online Gambling Legalization in the United States 2022
Current State of Online Gambling Legalization in the United States 2022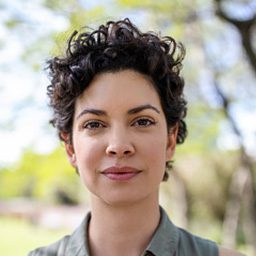 In the United States gambling is not illegal, but there are restrictions. In 2008, legal gambling generated over 92 billion dollars worth of revenue in the United States. Each state is free to regulate or prohibit gambling within that state. There are federal laws that allow state-run lotteries in every state except Utah and Hawaii as a way to generate income for the state. Similarly, federal law allows for tribal lands to individually regulate gambling. In 2018 the Supreme Court declared a previous law outlawing sports betting as unconstitutional thus allowing for sports betting with restrictions.
Today there are states where gambling takes place in large casinos, other states where it is restricted to individual cities, and still others where casinos have to exist only on large riverboats which are moored in a nearby river rather than on land.
In 2006, the Unlawful Internet Gambling Enforcement Act (UIGEA) was passed in the US which outlawed financial transactions from specific gambling service providers. There are operators which circumvent these rules and offer online access to US customers. However, in the last few years, some states introduced legislation that made online gambling legal and issued licenses to operate within the state. But still, some states debate over the issue.
The States that Allow Online Casinos & Gambling
New Jersey
Under the New Jersey Division of Gaming Enforcement, New Jersey became the first state to allow online gambling. They have begun access for in-person casinos under the auspices that they will provide millions of dollars in tax revenue per month.
New York
Online sports betting is now legal in the state of New York. Gamblers can bet on teams in the NFL, NBA, and the NCAA Division I leagues. According to the Forbes, sports betting generated over $150 million USD in the very first weekend. Online casinos, however, have not yet been legalized.
Pennsylvania
The Pennsylvania Gaming Control Board has permitted online casinos and other kinds of gambling in Pennsylvania. The rules and regulations are just like that in New Jersey. PokerStars has been the major driving force for the success of online poker in Pennsylvania.
Michigan
The Michigan Gaming Control Board provides licenses, regulates, and permits online gambling and fantasy sports betting in Michigan. They were the 5th in the US to make online gambling legal. Michigan's governor, Gretchen Whitmer signed the Lawful Internet Gaming Act in the year 2019.
Illinois
Illinois does not have tribal lands on which gambling is allowed but they do provide for online gambling as well as commercial gambling in casinos. The state has passed laws allowing charitable gambling events as well as state-run lotteries in addition to race tracks for things like horse races and dog races and sports betting.
Indiana
Indiana is one of the most lenient states in America when it comes to gambling laws. Indiana allows for sports betting as well as online gambling. Players can visit commercial enterprises like casinos or race tracks or even gamble on tribal lands.
Iowa
Iowa is the same as Indiana has recently passed legislation that allows for all types of gambling whether it is a lottery run by the State, charitable event, commercial gambling that takes place in casinos throughout the entire State, gambling on tribal lands, at racetracks, or online.
Delaware
The Blue Hen state (Delaware) permits all kinds of gambling except for sports betting. As of now, those in Delaware can't gamble via mobiles, even though in-person gambling is legal. Delaware was the 2nd state in the US to make gambling legal by signing the Landmark Supreme court decision in 2018. Delaware Division of Gaming Enforcement is the organization that takes care of all the gambling and betting activities here.
West Virginia
After the West Virginia Lottery Interactive Wagering Act was passed in 2019, the West Virginia Lottery organization was made to regulate all the gambling activity there. The Act granted a permit to companies for interactive gambling and betting on slots, poker games, lotteries, and sports. Fantasy sports have been legal since 2016 in this state.
Nevada
Nevada is one of the most lenient states although they do not allow betting at race tracks. However, they still allow for commercial gambling as well as online gambling.
New Hampshire
New Hampshire does not allow for commercial gambling nor do they allow racetrack gambling and there are no tribal lands on which tribal gaming authorities can operate. However, they do allow online gambling as well as sports betting and charitable gambling events or state-run lotteries.
Rhode Island
Rhode Island does not have Tribal lands on which gambling can take place but aside from that, they have legalized all other forms of gambling including gambling at casinos, state-run lotteries, online gambling, sports betting, and gambling at racetracks.
California
California allows for online casinos in addition to racetrack horse betting, gambling on tribal lands, lotteries, and charitable gambling.
States In Process of Legalising Online Casinos
Michigan and West Virginia have already launched their online gambling markets. There are a handful of states which have passed bills and a few more in the process of doing the same regarding online casinos.
Michigan and West Virginia were able to launch online casino markets after they passed bills in the previous year but many other legislative efforts have been curtailed by the pandemic.


New Jersey, previously the example to which other states turned for the online gambling market, has helped influence legislative Decisions by other states.


Connecticut and Illinois presently have legislation for gaming but they are trying to pass this year.


Kentucky failed to pass online gambling legislation in 2021 but will still attempt revised legislation in 2022.

States that Don't Allow Gambling At All
The two states of Utah and Hawaii have full bans on gambling for a few reasons. In Utah, the state focuses on a family atmosphere often associated with the large Latter-Day Saint community. Hawaii, similarly, believes that gambling would interfere with the family atmosphere associated with the local community and tourism on the islands.
As mentioned, some states only allow gambling for charities and state-run lotteries. Other states only allow gambling on Tribal lands, where gambling is regulated by tribal gambling authorities, not the US Federal government. A few states have yet to legalize gambling anywhere, including:
Alabama


Alaska


American Samoa


Arizona


Connecticut


Washington DC-but they do allow sports betting


Florida-although race track betting and lotteries are still allowed


Georgia


Guam


Hawaii


Idaho


Kansas


Kentucky


Mississippi


Missouri


Montana


Nebraska-although race track betting is allowed


North Carolina


North Dakota


South Carolina


South Dakota


Tennessee


Texas


Utah


Vermont


Virginia -although race track betting


Wisconsin


Wyoming