Trump Taj Mahal casino closure, possibly Trump's biggest failure
Trump Taj Mahal casino closure, possibly Trump's biggest failure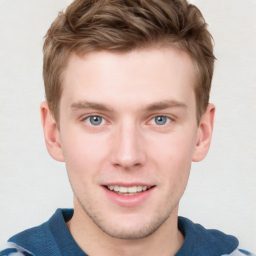 Donald J Trump (the Don) likes to think of himself as a successful businessman but he's left a trail of failing businesses in his whole career. He likes to ego stamp his name into everything and probably his most successful project to date is his The Apprentice show which he probably did out of desperation and it would be another tool to boost his ego.
For the longest time, Trump's name was the most associated with The Trump Taj Mahal which was part of his publicly traded company Trump Hotels and Casino Resorts (THCR). Now as Donald Trump is the leading Republican candidate running for President, his Trump Taj Mahal business is coming into people's minds as Carl Icahn has announced to close the casino which is simply just losing money.
The Trump Taj Mahal is both a casino and also a hotel in Atlantic City. The casino had a total cost of nearly one billion dollars. In 2014, Trump Entertainment Resorts had to file for bankruptcy and even announced plans to close the Casino, if it didn't get concessions from its unions.
On Monday 29th of August, Icahn reaffirmed that he has plans to close the casino on October 10th. This means the loss of about 3,000 jobs, which are a lot of jobs. On Monday, Local 54 of the UNITE-Here union presented Icahn's management team with an offer of $1.3 million more than the last offer made by the billionaire, which shows a drop.
This proposal would have restored health insurance in January of the workers, since it was terminated in 2014, and would have adopted in 2017 the same contract terms that were agreed to before the strike on July 1St.
The issue in the strike is because of the health insurance and also because of the pension benefits that the management before ended in 2014, while the Trump Taj Mahal was in bankruptcy. Icahn took over this casino in March.
Peter Battaglini, a bellman at the Trump Taj Mahal since 1990, even said: "We came up with a proposal that will restore what we have lost, while at the same time giving the company time to rebuild its business."
Bob McDevitt, Union president, claimed that he was looking forward to seeing whether Icahn had real intentions about saving the Trump Taj Mahal "or just wants to punish workers and Atlantic City".
The president of Tropicana casino, Tony Rodio, which Icahn owns as well, said that the meeting between the union and Taj Mahal management was supposed to be to discuss the details of the closing. Rodio said "This was not a negotiating session. As previously announced, the Taj Mahal will close its door on October 10, 2016. Bob McDevitt and the Taj bargaining committee gave no one to blame but themselves for this sad outcome. If McDevitt cared even one iota about the future of the employees he would have allowed them to vote on the proposal we offered five weeks ago based on his recommendations, which we believe could have sad the Taj."
Nearly 1000 food and beverage servers, housekeepers, union members, and hotel workers went on strike on July 1st against the casino, because of the refusal to reinstate the health care and pension benefits. However, Trump Taj Mahal offered a lesser level of benefits for 18 months.
Despite the announcement that Icahn made regarding the closing of the Taj Mahal, he needs yet to file a petition with New Jersey gambling regulators asking for permission for its closing.
So there you have it, Donald Trump likes to think of himself as successful but this is just one of his that have gone belly up. Of course, knowing that he is withholding his tax returns, it seems obvious that the reason for doing this is that it will show that Trump isn't as successful as people claim he is.
He is probably worth $150 million which is mainly due to his Apprentice TV show which is something he might not ever get back again after the way in which he's insulting so many different groups along the way.
Other Links of Interest: