Trump It Deluxe: The best political slot game
Trump It Deluxe: The best political slot game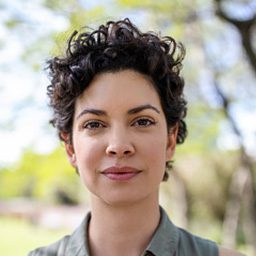 The world of online slots is full of incredible games with varied themes for all tastes. You can find a slot game for everything you can imagine and, of course, the world of politics is one of these unique and fun themes that you will find if you know where to look.
Trump It Deluxe alludes to former U.S. President Donald Trump (hence the name of this game) and other important political figures such as current Russian President Vladimir Putin, and German Councilor Angela Merkel.
If you're one of those people who doesn't mind a little political humor, then you'll definitely like Trump It Deluxe, because it offers a lot of special features that are easy to understand so that any player can have fun while playing without further complications.
About Trump It Deluxe
This online slot game was developed by the company Fugaso on February 4, 2019, and consists of 5 reels and 3 lines with an RTP of 96.89% and medium volatility. There are 30 different ways to win the game and each bet will allow you to get up to 100,000 coins; such bets start from 0.15 coins up to a maximum of 30 coins per spin.
As we have mentioned, this game is very much based on political humor, so you will find funny symbols that include Donald Trump falling from the sky, Kim Jong-un riding a tiger, Vladimir Putin with a pet bear, and even, Petro Poroshenko taking a bath or Benjamin Netanyahu flying a fighter plane.
Additionally, the game has 3 scatter symbols represented by the North Korean, Russian, and American flags. Of course, the wild symbols in this game are represented by the national animals of these countries, being a bear paw (Russia), a tiger claw (North Korea), and an eagle (US) the symbols that will eventually appear on the reels.
Trump It Deluxe also has 3 different ways to get free spins, which are activated by the 3 scatter symbols represented by the countries flags.
This animation is quite entertaining, since, when several flags appear, they will fight to simulate a kind of war where the winning team "turns " the losing one into a member of their side.
Each flag in this game offers a different amount of free spins, in order of highest to lowest would be placed the flag of Russia, the flag of North Korea, and the flag of the United States.
In the case of the Russian flag, it grants 9 free spins, once active, the game will only show on the screen the main politicians with their respective animals. As for the North Korean flag, it gives 7 free spins, once active, each scatter symbol that appears will increase the total multiplier by one (1).
The United States flag offers 5 free spins, once active, all scatter symbols that appear will turn into a sticky wild. Overlay wild symbols can be triggered at any time. Each wild symbol unlocks a unique feature as explained below.
The bear paw creates 4 wilds in a square on the reels, the tiger claw places up to 5 wilds randomly on the reels, and the eagle creates up to 5 wilds on the reels in a diagonal line.
Finally, we must mention that this game also has a progressive jackpot feature divided into 3 tiers (Mini, Midi, and Maxi). Each of these tiers has different size payouts, and every single one of them can be obtained regardless of your wager size.
Final Thoughts about Trump It Deluxe + Where to play it
Beyond all the bonuses and extra features that this game offers, we must say that its humor is what stands out the most and has attracted players since its creation in 2019.
While it is true that the game enters a gray area between comedy and offense, we must mention that they play very well with this balance since, at the end of the day, the game itself does not intend or offends anyone, since its main objective is for its players to have a fun time.
Trump It Deluxe is an amazing game for both casual players who are just looking for fun, and for those players who are chasing a big prize and can afford to make the necessary investments to get it.
To conclude we would like to mention 4 excellent casinos in which you can enjoy this amazing game: