Top 4 Casino Stocks To Watch Out In 2022
Top 4 Casino Stocks To Watch Out In 2022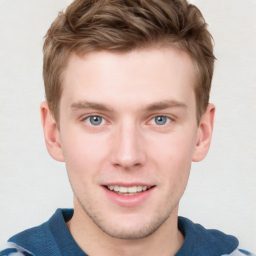 Have you ever lost a casino game? Have you ever thought about much money a casino earns every day? Maybe you also fantasized about owning one. However, owning and operating a casino is not easy. Instead, consider buying casino stocks.
Casino stocks can be risky. However, if you invest prudently, you may even win a "jackpot". You don't just have the option of investing in casinos. You can also invest in hotels, ski resorts, and more.
Why Invest In Casino Stocks?
Unlike energy and telecommunication stocks, casino stocks are not profitable every quarter. However, if you purchase some underperforming casino stocks at the right moment and have enough patience, you can easily reap the rewards.
Over the past few years, Macao (Hong Kong) has led the industry worldwide. But the table has turned. During the pandemic, the demand for online gambling in the US has dramatically risen. So, which American casino stocks are worth investing in? Find out below.
Which Casino Stocks Can Give You The Best Value?
Volatility and unpredictability are the beauty of the stock market. But companies with sincere effort and renowned reputations always make their way to success. According to our research, if everything goes as planned, these 4 stocks will not let you down in 2022:
#4. MGM Resort International
MGM Resort is the most renowned name on the Las Vegas Strip. It also runs a number of casinos across the globe, including several in Macau. In addition, its online gaming platform, Bet MGM, is among the most user-friendly on the web. It has enhanced its reputation and credibility throughout the global gambling community. Since the beginning, the stock price curve has been almost steep and straight until the epidemic. Their recovery after the epidemic has likewise been rapid.
Company Review
MGM Resort was founded in 1986. It is headquartered in Las Vegas. The revenue of the company has been skyrocketing since the 2000s as it shifted its focus to non-gaming attributes from its sole gaming purpose. It has a reputation for creating one of the most luxurious real estate and leisure facilities in the history of the gaming industry: "The huge CityCenter mixed-use project".
They have 59,000 executives to provide top-notch services. Among different facilities, their gaming, hotel accommodations, entertainment, dining, retail, and other amenities got people's attention as well as investors. They operate casinos all over Las Vegas. Under the name of MGM Resort International, people can go to Bellagio, MGM Grand, The Mirage, Luxor, and Mandalay Bay. Additionally, their casinos are in Michigan, New Jersey, Illinois, Mississippi, Maryland, Rent, and Nevada.
Financials
After introducing itself to online gambling, MGM became the top most valuable company out there in the casino industry as well as for casino stocks. Here is the value of some of the financial parameters of MGM as given below.
Year Range: $30.70 – $51.17
Market Cap: 14.79B USD
Volume: 6.62M
P/E Ratio: 11.18
Dividend Yield: 0.03%
Primary Exchange: NYSE
History/Future
From the beginning of its business, it has made a quite successful journey in the casino industry. The corporation began operations in 1987 under the name MGM Grand, Inc. and changed its name to MGM Mirage in 2000 after purchasing Mirage Resorts. In 2015, MGM spilled for better achievement. Now they've two forms, one is MGM Growth Properties, and another is MGM resorts.
According to expert predictions, the stock price is set to boost to $32.25 which is over 15% higher than the current price, within a year. If everything goes alright, MGM will grow more than 60% within the next 5 years.
#3. Century Casinos, Inc.
Century Casinos, Inc. Corporation is an award-winning casino operator business that comes full of options for gambling enthusiasts. They operate the business in many other sectors along with casinos, like hotels, restaurants, bars, showrooms, comedy clubs, golf courses, event venues, etc.
Company Review
International casino businesses always have better financial portfolios than domestic ones. Century is not an exception. They have been successfully running businesses in this industry for more than 30 years. Its headquarters is located in Colorado Springs, CO.
Besides Vegas, they are developing roadmaps for business in other countries like Canada and Poland. Some of their recent decisions have really worked out to boost their revenue as reflected in their stock price graph. They currently have 2287 employees and are committed to providing the best service to its customers. The company was listed on the Nasdaq exchange in 1994.
Financials
Check out the below financial parameters below to understand Century's condition in the stock market:
Year Range: $7.32 – $16.44
Market Cap: 273.39M USD
Volume: 107.04K
P/E Ratio: 12.91
Primary Exchange: NASDAQ
History/Future
Two men named Erwin Heitzmann and Peter Hoetzinger, both executives of Casino Austria, founded the business in 1992. From the very beginning, they have struggled a lot to establish the company. After a series of blocked proposals and failed attempts, they succeeded to build this business as we're seeing today. Now, Century Casinos, Inc. is a NASDAQ-listed public company.
The stock price is predicted to rise more than 18% within a year, making the stock price $8.82. The projected 5-year increase is more than 74%. Hence, it is high time you invested in this stock for lucrative returns.
#2. WYNN Resorts Limited
WYNN Resorts Limited has already proved itself as a big-time player in casino resorts and for the stock. It's one of the most luxurious business organizations that operates the same way as other casino resorts in Las Vegas and Macau. They are also engaged in different operations like casino designing and resort development.
Company Review
Wynn Resorts operates activities with some specific focus like high-end hotels and casinos. Steve Wynn and Kazuo Okada are the founders of Wynn Resorts, Ltd, which started its activity in 2002. Craig Billing is the current CEO of this company.
Its headquarters is based in Las Vegas, Nevada, United States. It currently has several subsidies, including Wynn MA, LLC, and Wynn Resorts Holdings, among others. This casino/gaming firm with 26950 personnel provides the greatest customer service. The business has reportedly developed six properties as of 2020.
Financials
Check out the financial parameters of Wynn resorts below to evaluate the expectation for this stock:
Year Range: $56.36 – $136.83
Market CAP: 7.56B USD
Volume: 3.28M
Primary Exchange: NASDAQ
History/Future
On October 25, 2002, Wynn Resorts had its first public offering on the NASDAQ. The first project of the business, Wynn Las Vegas, opened on April 28, 2005. Encore at Wynn Macau, the second project of the business, began development on June 28, 2004. The Massachusetts Gaming Commission approved Wynn Resorts' planned $1.6 billion casinos in Everett, Massachusetts on September 17, 2014. The opening of this project, which will be named Encore Boston Harbor, was anticipated for 2019.
Their revenue slope is getting higher every year. Unlike others, this stock is currently underperforming now. However, it has one of the best infrastructures in the industry. Hence, it is the correct time to purchase the stock for the best returns.
#1. Playa Hotels & Resorts
Playa Hotels & Resorts are popular only for offering accommodation and entertainment facilities in prime beachfront locations in Mexico and the Caribbean. After the initial foundation of this company, people started to love its facilities, especially its luxurious hotels, and resorts.
Company Review
This resort built a culture in the casino industry by developing different subsidiaries and resorts with different luxurious facilities. In 2006, this company was founded in Fairfax, Virginia. Playa utilizes its many years of experience operating all-inclusive resorts and its connections with well-known hospitality brands around the world to offer its guests a first-rate experience and exceptional value, all the while improving customer acquisition costs and encouraging repeat business.
As of December 31, 2021, Playa Hotels & Resorts has built a strong portfolio. Yes, they have a portfolio of 22 resorts with 8366 rooms. All these resorts are located in the Dominican Republic, Mexico, and Jamaica. It is a NASDAQ-listed company.
Financials
Check out these financial parameters to decide your move about this stock.
Year Range: $6.13 – $9.81
Market Cap: 1.52B USD
Volume: 2.10M
P/E Ratio: 68.15
Primary Exchange: NASDAQ
History/Future
The company was founded on March 28, 2013, and is headquartered in Amsterdam, Netherlands. Despite being a relatively new company, we found a significant positive result that is an indicator of their financial success in both short-term and long-term performance. Considering all the financial parameters, we found their stock is better than 76% of the overall market.
According to Wallet-Investor, the price of this stock will reach $10.07, which is 40% higher than the current price. Within 5 years, the stock price is anticipated to rise more than 181%.
Conclusion
The casino industry is very much sensitive to different parameters like legislation, inflation, and economic changes. Therefore, the predictions in this article are not guaranteed to come true for every future circumstance. These are only the result of our research and analysis through different trading models. So, always do your own research before putting your hard-earned money in a stock.