The US Online Casino Market Could Potentially Hit $30 Billion
The US Online Casino Market Could Potentially Hit $30 Billion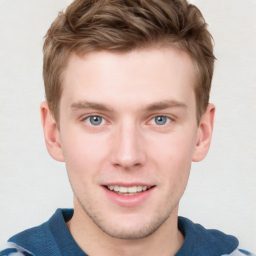 How Big is the American iGaming Market?
This is a question that many people are seeking the answer to, but not many people seem to know the answer. The reason behind this is actually quite simple. Gambling in the United States is mostly done in land-based casino settings. Whether it's tribal or commercial property. But since 2018, things have changed and online casino gambling has become popular.
The Supreme Court of the United States struck down a piece of legislation known as PASPA or the Professional and Amateur Sports Protection Act of 1992. With that, states began to tentatively legalize sports betting. Soon, it became evident that limiting gambling to land-based activities would mean missing out on tremendous revenue.
Revenue that would otherwise be lost to bad actors from abroad and even inside the country. Internet gambling quickly became the norm. Sports betting spread to more than 30 states and in 2023, it's one of the most popular activities. In the next two to three years, 90% of all states in the USA will have legalized sports betting, most likely online.
The question is now if online sportsbooks are available, what would that mean for iGaming? Well, things are moving quickly in iGaming as well. There are numerous states including but not limited to Connecticut, New Jersey, Pennsylvania, Michigan, Delaware, West Virginia, and others, that have been rapidly legalizing their online casinos.
Survey Done on Legal Online Casinos Revenue for the States
But nobody really knows how big that market would be. But some are trying. Light & Wonder has recently commissioned a study from VIXIO Gambling Compliance in an attempt to provide an answer. So, what's the result of that study, VIXIO found out that online casino tax would scale the amounts that states collect in gambling revenue payments.
This could galvanize many to seek to be first movers or start catching up to neighbors who already offer this kind of gambling. Light & Wonder Global Head of Government Affairs, Howard Glaser is confident in VIXIO's findings, and he has argued that one thing that has become clear is that states are failing to use funds that would be able to support various programs and public initiatives that can use the additional money.
So, how much money is that? Well, if you are to take VIXIO's breakdown, legalizing online gambling in 42 states will result in a market worth $30 billion. If you put the average tax on 20% (mind it's much higher on slots in Pennsylvania for example), this could translate into $6.35 billion in annual state tax revenue. Presently, the six states that had online gambling in 2021, specifically online casinos, managed to contribute close to $1 billion in tax revenue.
States that Legilazed Online Sports Betting and Online Casinos
That is a lot and it's definitely something to be aware of. The states in 2021 were New Jersey, Pennsylvania, Michigan, Delaware, West Virginia, and Connecticut, but soon many others may actually start following. Just look at New York. New York finally managed to legalize its online sports betting industry.
Make no mistake, that took ten years of incessant pushing by the likes of Senator Joseph Addabbo, a known friend of sports, gambling, and poker. Now, this same man, who found the perseverance and determination to push sports betting through state legislature under a hawkish anti-gambling governor, is making the case for iGaming, as he believes that this would bring benefits to both players and the state. Once again, tax money is what Sen. Addabbo argues favorably of.
But there are more states that are actually looking to make a splash. Indiana is another state that is now looking to possibly join the six states from above and make sure that they are generating results in terms of iGaming tax. Of course, lawmakers remain split on the issue. New Jersey for example did not have to wait until 2018 to start thinking seriously about the legalization of online casinos.
At the time, the state awaiting a decision by the Department of Justice, which essentially allowed states to have the final say in whether they wanted to have online casinos up and running. New Jersey was among the early adopters and has had online casinos ever since then. Online gambling never fulfilled the predictions of those opposed to this form of gambling.
Understandably, many people predicted that with the arrival of online casinos, Atlantic City's vibrant land-based casino sector would be done. But none of this happened. In fact, New Jersey served as an ambitious and forward-thinking litmus test and proved that online gambling is complementary to land-based, and nothing can quite restrict the appeal of land-based gambling.
If anything, what the online casino launch in Garden State achieved was to prove once and for all that online casinos are needed as an additional source of income and as a way to fight directly against offshore operators. So, with this good example in the history book, it's not far-fetched to think that America is the next big iGaming market that just waits to be tapped into.
In fact, many European suppliers of iGaming content, such as platforms and games, privately admit that companies who do not make the trek and do not break into the North American market are bound to be faced with very hard decisions – some will go out of business, for a fact. How big the market will be is anyone's guess, but VIXIO Gambling Compliance is indeed as good as any and if anything, it provides some clarity into the matter.
Other articles that might interest you: