How to Spot a Bad Casino (And Find a Good One)
How to Spot a Bad Casino (And Find a Good One)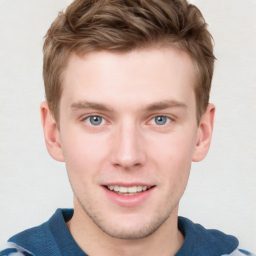 There are thousands of casinos available online and many of them are bad. But the ability to spot a bad casino is a skill you need to train over the years. This means that you could potentially register as a bad actor, and there are many downsides to this. From losing your money to dodgy practices to submitting financial information to fraudsters, it's never safe to circulate your private and financial data at bad casinos. Thankfully, there are ways to tell the bad apples from the rest. Avoiding bad online gambling experiences is easier than you think and all you need to do is follow our proven reviewing technique that lets you quickly figure out whether a casino is worthy of your time and money.
1. No Reviews or Poor Reviews Online
You should always start with the obvious. Visiting a website alone is not always enough and you ought to consider looking up reviews and quickly comparing their ratings. If a casino is generally agreed to be sub-par, you should then approach the reviews that claim otherwise with caution. You may want to check if the casinos that review bad actors favorably tend to do so about brands that you know are bad in the first place. Of course, when you are new to online casinos, it may be a little harder to find your bearings.
Don't worry, since there is a shortcut here. Just look at the bonus terms and conditions and available banking information. If these are on par with industry standards, you are off to a good start. Another thing to do is see if there are genuine bad sides to a casino – trust us on this, there are many casinos that may not be bad, but they will at least lack something, so it's good to keep an eye out for these shortcomings to put it lightly.
2. Check from Mobile and See How It Works
Chances are you are already a mobile user. This is good because all casinos must be created using technology that makes them 100% mobile compatible. Flash games are not a thing anymore, and you will be hard-pressed to find such dated technology anywhere online, but bad navigation and glitchy user interface are the tell-tale signs of a bad actor.
You should always browse through a casino easily and be able to access its features (regardless of whether you are registered or not). Functionality is important, and you should check the overall feel you get after a few minutes of browsing. It helps to see if there is an app available, but all great casinos today are optimized to provide you with an on-the-spot mobile experience directly in your browser. If you can spot any glitches or slowness on the website while browsing, just close the casino and never come back.
3. Wait, No Customer Support?
Surprisingly, there may be casinos that offer no or very limited customer support. Having only the option to live chat is not bad, but generally speaking, casinos must provide you with both an email and live chat at the very least. Phone support is good but usually optional.
Make no mistake, you will need customer support to assist you sooner or later and you must have access to a casino that shows interest in helping you figure anything out. Besides, when you need customer support, it's always good to have them handy. There are other things to tell if a casino is good through – the level of customer service. A customer care agent needs to be spot-on when they provide you with information and you can check this yourself by simply visiting the casino and opening a quick live chat.
4. No SSL Encryption Is Never Good
Just close the website you are visiting if you cannot see the padlock icon at the beginning of the URL in your browser (right where you type out the name of the website). This is a red flag and embarrassingly so, as it costs $10 to buy a basic SSL encryption for your website.
This technology should be on auto-renew for any self-respecting casino. In some cases, there are legitimate reasons why an SSL may have disappeared. Still, you need to be extra careful when you spot such issues and most likely refrain from using the website.
5. Banking, Is It a Bit Confusing?
Banking needs to be spot-on. This means that you should not have to spend any time whatsoever trying to figure out what's happening with deposits and withdrawals. All deposits need to be instant (or near-instant notwithstanding some minor delays).
More importantly, any casino that is not a bad actor must always display the processing times for the separate payment methods and help you understand how long it would take before you can cash out. It's important to check things such as processing times, pending periods, any hidden clauses – for example, KYC and AML checks – and whether fees apply.
We can judge a casino based on these factors when they are made available and known to the players, but if they are hidden, then this is just a bad actor… acting, and you need to be wary of such places. Spend some time reading the banking policy of a casino if you want to be certain that the casino you have picked is trusted and safe.
Conclusion
When looking for a casino, make sure you read the reviews, view the casino on mobile, and talk to customer support. Make sure that the casino is SSL encrypted and that banking is smooth-sailing. Focusing on these things will ensure that you have a great experience.