Sticky vs. Parachute Bonuses: Which Ones Are Better?
Sticky vs. Parachute Bonuses: Which Ones Are Better?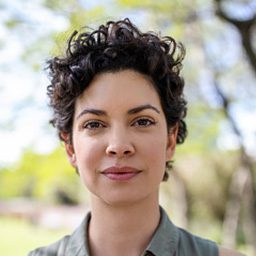 Having an opportunity to boost your deposit with a nice welcome bonus to extend your playtime and give yourself more chances to win big is one of the best things about online gambling. These kinds of cash boosts are rarely available at brick-and-mortar venues, which is why there are more and more people turning to online casinos.
But not all casino bonuses are exactly the same.
If you aren't an experienced punter, you may think that all that matters is how much money you can get from a bonus. In reality, there are other aspects of an online casino bonus that are equally as important, if not even more important.
In this article, we'll explain the difference between sticky and non-sticky or so-called parachute bonuses. By the time you're done reading, you'll understand why the latter is almost always a better option even if you get a smaller amount of money than you would from a sticky bonus.
If you already know what you're looking for, CasinoReviews.net.nz have compiled a list of non-sticky casino bonuses for NZ players.
Sticky Bonuses: Too Restrictive for Most Players
Sticky bonuses are called "sticky" for a reason. The moment you take this kind of bonus, it becomes mixed with your original cash funds. So, for example, you deposit $200 and get a $200 bonus. Now you have $400 to play with.
At first, it seems great. But then you play a few spins and win $2,000.
Now you have $2,300, for example, and would like to cash out your winnings and forfeit the bonus. However, there is no option to do that. Instead, to be able to cash out anything, you'll need to first meet the wagering requirements of the original bonus, which might be something like 35x or 40x the amount.
So, you have to first place $7,000 or $8,000 worth of wagers to be allowed to withdraw. With so much wagering to go, your nice win is no guarantee that you'll end up cashing out anything. In fact, more often than not, you'll simply end up giving it all back or maybe manage a small withdrawal when it is all said and done.
Parachute Bonuses: A Proper Second Chance
Parachute bonuses are the second large group of casino bonuses and these are much more player-friendly. The way you get your bonus is the same – you deposit $200 and are given some bonus cash, be it $200, $100, or whatever else.
You still have extra funds to play with.
However, the important difference with parachute bonuses is that no restrictions come into play until you actually start using bonus funds. So, in the above scenario, if you happen to win big after a few spins with your real money, you'll be allowed to withdraw all of your winnings and any remaining deposited funds, no questions asked. You'll only have to forfeit the bonus amount.
So, unlike sticky bonuses, parachute bonuses represent a real second chance. The bonus only comes into play if and when you lose your original deposit, at which point it is completely fair for the casino to set any wagering requirements they want. It's now their money you're playing with and if there weren't for the bonus, you wouldn't be able to continue anyways.
Summary: Non-Sticky Bonuses Are the Way to Go
You'll find many different casinos offering all sorts of bonuses. Always check out the terms and conditions before signing up for anything. If you have an option, you'll always want to go for a non-sticky, parachute bonus. Getting big wins at a casino is rare enough as it is and you don't want your winnings to be locked in wagering when it does happen.
The only time when you might want to consider a sticky bonus is when they're offering a really big match, something like 200% or 250%. In that case, you do have to deal with the wagering but at least you're getting a lot of extra money, which will allow you to play on higher stakes than usual and perhaps score some bigger wins, so it can be a fair tradeoff.