Skrill and Neteller will no longer work in Venezuela
Skrill and Neteller will no longer work in Venezuela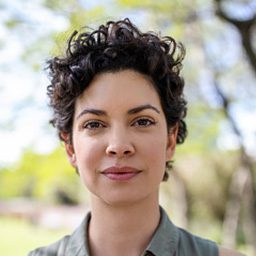 Skrill a Bristish payment processor company and Neteller a Canadian payment processor company are widely used across all the world since they are superfast and safe. These banking options can be used to buy goods, services, send payments or receive payments or to transfer and receive funds from online casinos and gambling sites.
Now it is a shock for the Latin American country that Skrill and Neteller have announce that they will stop offering their service in Venezuela. This could be for political reasons or due to avoid sanctions that exist against Venezuela that could affect companies that work with the government or some of their branches, however, both companies only told that they were going to cease their operations base on business decisions and no further explanations were told.
It seems that all Venezuelan that use these banking platforms are unable to receive money but they would be able to withdrawn their money to their bank accounts or to send the funds to other E-wallets until the 20th of April of 2021 and after that day all Neteller and Skrill accounts will be automatically closed.
This situation has created a panic among the Venezuelan users that are now running against time to find out what to do with their money and where to withdraw their funds. There are many other payment processors and Ewallets that can take Venezuelan users like PayPal, Payoner, exchange houses or cryptocurrencies that Venezuelans will turn to save their money, however, it will cost them some fees but is nothing compare to losing all their money.
On 2020 the American payment processor Zelle announced that they were not longer being able to offer their services in Venezuela for political reasons and of course they were trying to avoid any sanctions from the United States government, however, 4 months later they reestablished their operation on Venezuela, lets hope that is the same case with Neteller and Skrill.
Venezuelan players, entrepreneurs, traders and others widely use these 2 banking options to make their payments or receive their payments. It seems that these banking options will no longer be available for those that play in online casinos or other gambling sites.
After all being said is no wonder why cryptocurrencies like Bitcoin, Ethereum, Litecoin and others cryptocurrencies are a great choice for Venezuela and for the entire world since cryptocurrencies are decentralized, free and will never ban an entire country to use them. Is no wonder that Venezuela is one of the countries that use Bitcoin the most and now with this measure it is for sure that it will help rice a little bit the prices of these cryptocurrencies since as previously mentioned more users will transfer their Neteller and Skrill funds to these cryptos.