Should I take Blackjack insurance? Blackjack Strategy Questions
Should I take Blackjack insurance? Blackjack Strategy Questions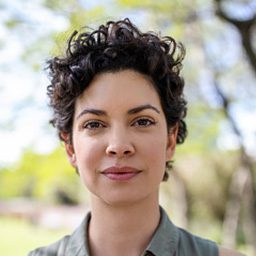 One of the most disputed questions on blackjack is whether or not to take the "insurance" side-bet. Today at Casino Bonuses Now you will discover what math and reason have to say about this kind of bet offered on blackjack when things can get really messy.
For players that are somehow new to the game and don't know what an insurance on blackjack means, then don't worry; "insurance" is a type of side-bet offered on blackjack games when the dealer is showing an Ace on their hand. Before they show their whole hand you can make an insurance bet, this means that you will only be betting half of your bet's original amount, but in the case that the dealer reveals a blackjack in their hand you will not lose money but you will get 2 to 1 your money back.
Best way to practice blackjack? Try a blackjack tournament freeroll!
On theory this sounds like great news as you will have another chance of winning money while playing against a crushing 21 hand, but the reality is that you are literally betting against the chance that the dealer has gotten a 21 on their hand; on the case that the dealer ends up with something different than a 21, then you will lose your insurance money.
Due to this risk many players all over the world discuss if taking what seems to be a "safer bet" is a good or bad decision.Especially when you consider that insurance only appears on special cases, this could mean that depending on what point of the game you are on, the result of winning or losing can increase or decrease exponentially.
In order to be able to make an insurance bet you need the following steps:
The dealer must have a revealed Ace on its hand (before revealing the second card).
The dealer will offer all players on the table the option to make an insurance bet.
All players on the table must decide to make the insurance bet or not before the dealer checks its whole hand; if he checks it the offer expires.
Now that you are aware about what is and where an insurance bet will be available, let us discuss about if this kind of bet is good or not.
Many blackjack players from newbies to experts claim that the best moment to take an insurance bet is when they have a "strong hand" (a combination that makes 20); however making an insurance bet on this conditions goes against any reason; remember that an insurance is nothing else than betting against the odds that the dealer is hiding a 10 (and has a 21 on its hand), so taking this bet when you have a great hand of 20 actually puts you in a great disadvantage.
The best way to always bet on insurance on blackjack is to be a master at counting cards, but this is only possible if you are not playing at an online casino as the RNG will make it literally impossible as a new deck is shuffled on every hand.
So, let's explore the advantages and disadvantages of the insurance betting on general basis:
Insurance is a good option when you are playing a blackjack game with a large number of decks (the more the better) as it increases the odds that the dealer will have a 21 on his/her hand.
If you have a mid-hand around 14-15 then even the insurance won't save you from getting blown away as you are in a very poor position that could even make you lose on any situation anyways, so safe your money.
As the bet is only pays 2 to 1 it is considered to be bad in a long-term play as the winnings don't compensate the risk that the insurance represents.
Now that we have presented the reason's point of view , let us show you what math have to say on this matter: The numbers don't lie, and mathematically the insurance represents a bad decision as it has a very low (and negative) expected value (this number represents the odds of winning or losing money for every $1 that you bet). In conclusion math says that in the long run, you will lose more money that you will win.
For example: if you compare the odds of winning money on an insurance bet on blackjack (-$0.07692) against the odds of making a $1 individual bet on a random number on a roulette game (-$0.05263) you will notice that you have more chances of winning money on a random bet on a roulette game that on an insurance bet made on a blackjack game.
So once again there are only two ways or either beating the odds or increase them in your favor, being the first option to be and advanced ort expert card counter (this option is discarded if you are playing on an online casino) and the second option is to simply play games with a large number of decks.
In general you can't rely on a bet that only appears in average once in about 13 hands where you also have the disadvantage of having your initial bet cutted in half.
Even though that an insurance betis an overall bad choice for the a long term game, at the end of the day this option makes the bet a little bit more interesting as it represents a high risk with great winnings on the short run. You as a player must make the choice that your gut, experience or malice indicates you because at the end that risk is what makes blackjack so exciting.
Other articles of interest