Sharp Sports Betting by Stanford Wong
Sharp Sports Betting by Stanford Wong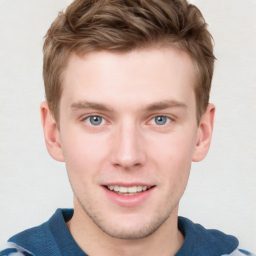 Sharp Sports Betting is an interesting take on becoming a tipster and sharp sports bettor. Stanford Wong made his name as a professional blackjack player but his drive of beating the game lead him to writing this book which he launched in 2001. Despite the book being nearly 20 years old, it has aged fairly well and many of the concepts presented as still relevant today.
John Ferguson, also known as Stanford Wong (his pseudonym), is one of the best-known gamblers of all time. While it's true that people usually recognize him as a blackjack player, he has shown interest and experienced success in few other areas. Thanks to his skills, knowledge and unique approaches, he was able to write a few gambling-related books.
Even though the field of betting is a little bit different than classic casino games, after years of studying Stanford Wong was able to write a book dedicated to this topic too. He was using his knowledge in mathematics and a passion for sports to create an interesting and useful betting book called Sharp Sports Betting.
Sharp Sports Betting by Stanford Wong Review
Stanford Wong is a true legend among gambling fans. In 2001, with the help of his publishing company he has published another book related to this world known as Sharp Sports Betting. The basic objective of Sharp Sports Betting is to help readers understand more about the mathematics and logic involved in sports bets. As the illustration on the cover of this book suggests, Stanford Wong is focused on American football, but most of the tips, advice, and examples can be applied in other sports too, especially team sports.
This paperback book has 380 pages and represents a thorough examination of the world of betting. Despite the fact that the book is not brand new, the things shared in it have stood the test of time. Sharp Sports Betting includes 17 different chapters.
The author didn't want to waste readers' time by presenting useless statistics – the first chapter goes straight to the point. In this chapter, readers will find helpful information on where to bet sports and which sports they can choose. Obviously, he suggests NFL betting because he has knowledge of this specific sport and league. But, regardless of your choice, you will still learn some things that can help you even in the first chapter. These tips include advice on what to when you lose a ticket, how and when to cash tickets, how to bet and when to place multiple bets. Of course, there is an effort to clear the eternal dilemma whether players should back their original bets with other bets.
When it comes to betting, and gambling in general, it's all about learning how to take care of money. This is the reason why Stanford Wong has dedicated an entire chapter to money management. It won't take much time before you learn how to determine a minimal win that is worth playing and the minimal edge. The readers will also get an opportunity to see all the pros and cons associated with varying bets and flat bets. In a few separate subchapters, they will also find out how to estimate the edge of matches, how to determine the right bankroll size and how to analyze the odds. Once you know your budget, you can start reading about online sports betting.
In the third chapter, Wong talks about the advantages of online sports betting and where and how to become a user. We are talking about basic information that most people are aware of, so if you are already an online bettor, you should probably skip this chapter.
After the fourth chapter, users will read more serious information and this is the reason you must be fully focused while reading these pages. For example, in the fourth chapter, the author talks about straight bets and the mathematics behind them. You can even learn how to solve sample problems in this chapter.
The popular form of betting known as handicapping is described and analyzed in the fifth chapter where you will also learn how to use a specific strategy for this type of betting. In the next chapter, you will get information about popular competitions and tournaments with real-life examples that should help you prepare yourself for the next big sporting event.
The book continues with a chapter dedicated to analyzing win and loss records. This is quite natural because these records are often used by players as a "sure way" to predict the outcome of the upcoming matches. It turns out that while it's true that these records are important, there are a few other factors that serious players should take into account before placing a bet. There's also a chapter dedicated to parlays as a special form of bets which promise bigger wins as well as to poisson props and season wins. After that, Sharp Sports Betting continues with chapters focused on specific tournaments like NCAA's March Madness.
In the last six chapters, readers will find useful information about NFL betting. First of all, they will learn how to take advantage of home teams. Next, there are special chapters about NFL results vs the spread and money line vs spread as well as about NFL totals. As one of the most used bets, it was logical that Wong will spend some time talking about NFL teasers in this book. From teasing into a tie and how to select teams to tease, you will master this form of placing bets. In the end, you will find a useful list where you will see all the Super Bowl champions from 1985 to 2020 (the year when the last edition of this book was released). There is information about the number of wins and losses they had and how they become champions. According to the author, there is a pattern that bettors will find useful.
There are also three appendixes and a long glossary of terms that amateur bettors should read in order to understand all the terms that are used in this book. These terms are used in most online betting sites today too.
All in all, Sharp Sports Betting by Stanford Wong is a betting book worth reading. Thanks to the specific methodological and precise approach, players will learn how to become more successful in this area. This is especially true if their favorite sport is American football and the NFL.