The Pros and Cons of Mobile Casinos
The Pros and Cons of Mobile Casinos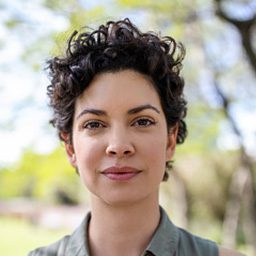 Mobile casinos were treated like a fad about 10 years ago but over time, more and more casinos started to become mobile. The reality is that more people spend time on the internet a lot more on their mobile phones than they do on their laptops or desktop computers. It is now almost impossible to find any online casino that doesn't have mobile games. Some have apps in the App Store for iPhone and in the Android Play store but for the most part, most mobile casinos are accessible via any browser. Let's just review the pros and cons of mobile casinos and talk about them in detail.
Pros of mobile casinos
Almost all casinos require no app download
Every casino bonus available
Cons of mobile casinos
Not all slots are available in mobile form
Easy access
Mobile casinos: no apps needed
There are some casinos that have set up apps available in the App Store for iOS and also for Google Android Play. The problem with apps is that they are complex and often can get yanked out of the store with no notice at all. They might be an easy way for players to discover a good casino by using the search engines inside these app stores however we recommend players simply avoid these mobile apps altogether and rely on either a Google search or check a casino portal.
What most players and phone users don't realize is app stores like the one in Apple charge developers 30% commission using their payment gateway. Knowing that Apple can delete your app without any notice at all is a good means for any online casino to not want to bother with this. There is a growing movement of people pushing users to mobile versions of their apps where it isn't locked into a centralized app store. Some argue Apple can protect users but others argue Apple can use and abuse its power as a dominant marketplace.
Every casino bonus available for mobile players
Since almost all online casinos are mobile-friendly, you can be able to claim the same bonus as advertised. Years ago some casinos have separate bonuses or bonus codes when it came to their mobile casino. In some cases this is still true today, however, it is now rare to find a casino that restricts bonuses for mobile players. If anything, some casinos offer more bonuses if you play their mobile casino through a browser. You might have seen sites that are focused on mobile players and for now, these are very useful. In time these directories for mobile and desktop will more or less become the same. Once you become a regular depositing player, you can expect casinos to give even more bonuses. 
Now focusing on the cons of mobile casinos
Not all slots are available in mobile form
A casino might advertise they have over 2000 slots but the sad part is not all those slots would be available in their mobile version. There are still some casino software makers that haven't fully converted their games so they can be played on mobile. If anything there are some games that simply wouldn't play well on a smaller screen. There are also some software makers that have only made slots for land-based casinos but have uploaded their slots to online versions but haven't done so for mobile. It might still take a few more years before we can talk about a slot game and not have to refer to it as mobile-friendly with the assumption that all will eventually be made on mobile.
As a side note, there are some slots that are made specifically for mobile phones so there might be a wave of games being made that are really designed for mobile devices.
Easy Access
Now, this sounds like a pro and for some players it is but we list it as a con as the rise of gambling addiction is happening and mobile phones are being blamed for a drastic increase. Almost everyone these days has a phone on them and is connected to the internet. Slots are simply the easiest thing to play on a mobile phone and the temptation to play is always there. There are many reports on gambling addiction that claim mobile gambling has at least doubled gambling addiction rates. While it takes time to compile this data, it is easy to see why this could increase the number of problem gamblers out there. Mobile phones are sometimes private where you can take them with you traveling, lock yourself in a room, or even in a bathroom where you can simply gamble a bit. It doesn't matter whether you are playing blackjack, slots, or betting on sports, these are simple one-time betting events that you can do where you don't need to be fully engaged. 
One app that could help problem gamblers is betblocker.org which at the time of writing this article is a desktop app available in the Android Play store for users to install. The app is free and allows players to block thousands of gambling websites. It is better than apps like Gamban or Betfilter where users have to pay so every device you want to block, requires another payment and this could hinder some users from even installing the app in the first place as it is fee-based. BetBlocker might be one of the tools players need in the future.
For all other players that do enjoy playing mobile casino games, casinos are here to stay along with the ability to bet on sports on your phone. Perhaps the most difficult thing to bet on today is buying a lottery ticket. It should only be a matter of time before lotteries will be fully digitized so you don't have to rely on a paper lottery ticket that you could lose or have stolen. Soon players will be able to have these things tied to themselves so they can't be stolen, lost, or forgotten. Who knows how many lottery winners have missed out on a big jackpot because they forgot to check their numbers or misplaced a ticket? Oops!