PokerStars launch of PokerStars VR
PokerStars launch of PokerStars VR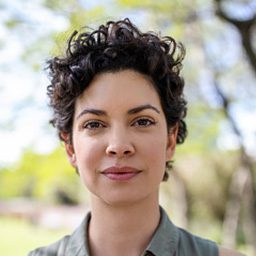 Successful online gambling sites are always following the latest trends and looking for a way to implement the latest technological innovations in their offer. In other words, they are always glad to introduce new types of gambling products. One of these gambling products that are getting quite popular these days is VR (Virtual Reality) casino games.
Even though VR games have been used for a few years now, the fact is that the online casino industry still doesn't have a significant number of such games. That's why, one of the most popular online poker sites – PokerStars – has decided to introduce a brand new VR gambling product called PokerStars VR. But, before we go into details, let us say a few words about this brand.
PokerStars is a popular online poker cardroom which is owned and operated by The Stars Group. This is actually the largest online poker website in the world. They are known for online poker tournaments and their sponsorship of different live poker tours that are present all over the world. PokerStars is used by both poker professionals and beginners in this field. Now let's see what their latest product is all about.
PokerStars VR – a revolutionary VR poker game
About three weeks ago, PokerStars has revealed its new product called PokerStars VR. What's great is that this is completely free to play a Virtual Reality poker game. Keep in mind that the product will be officially released by the end of this year, but the guys from PokerStars have already revealed what users can expect.
PokerStars VR is advertised as a social-friendly, original, visually impressive, and free to play VR poker game. All it takes is a VR headset, Internet connection, and a PokerStars account and you are good to go.
From the moment players place the headset on their head they will enter a beautiful VR environment that will make you feel like you are part of a poker game that takes place in the real world, even though you can play poker from any place you want. What's great is that players will find it much simpler to decipher the tells that their opponents may have. In addition, it's possible to chat with the opponents in real-time and you will definitely have an opportunity to feel the special casino atmosphere.
PokerStars VR a poker game to remember
Playing PokerStars VR is all about immersing yourself in the game. The environment where you will play is unique and luxurious, but what's even more important is that you can easily get access to the statistics. You can use the observations, the numbers, and stats to your advantage.
To make things more interesting and more realistic, the creators are letting players pet animals, smoke cigars, and even throw food at other players in some situations. It's also possible to share food and order drinks or watch shows if you want to. This is an excellent way to forget about your everyday worries for a while and still earn some money while having fun.
It's good to mention that there is a closed beta version of the multiplayer no-limit hold'em VR poker game. The developers are testing the features with the help of 100 volunteers. These volunteers are using Steam, HTC Vive, and Oculus Rift VR headsets which means that the game will be displayed in the same way regardless of the headset you are using. So far, the volunteers have enjoyed their gaming experience and that's why PokerStars has big hopes. As previously mentioned, the commercial release of PokerStars VR is expected by the end of this year.
The official presentation of the VR game which was developed with the help of Lucky VR took place in Birmingham at the EuroGamer event. This is the most important event of this type at least when it comes to the United Kingdom.
So, there are a few interesting features that PokerStars VR users can expect. For example, there are intuitive controls that make using PokerStars VR easy and simple. There's no need for special training to start playing. There are also voice command controls that allow hands-free playing. Another great feature that is Twitch broadcasting. Finally, there is social media integration and video streaming on Oculus Rift.
There are less than three months before this VR poker game is released and all the passionate online poker players are excited. We hope that PokerStars VR will match people's expectations.
Other Links of Interest: