Player's Guide to Bonus Terms and Conditions
Player's Guide to Bonus Terms and Conditions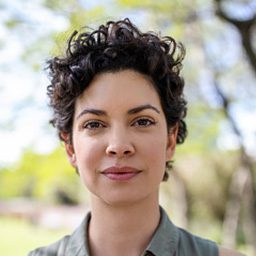 In the world of online igaming something that causes no end of issues is the bonuses that are offered to encourage you to play. It's great fun to get some extra money to play with, but the rules that are associated with that extra money can be long, boring, and have the potential to trip you up meaning that you don't get paid if you win. At Casino Bonuses Now we make sure you have a list of the best bonuses.
To help you avoid getting caught out here are some bonus terms you should always look out for:
When does the bonus expire?
Almost all bonuses will have a time limit within which you need to complete the associated wagering requirement. If you don't complete the wagering requirement within this time limit the bonus and any winnings you may have accrued will be voided. These time limits vary widely and can range from a couple of days to a few months. Make sure you make a note of how long you have to meet the requirements!
Maximum allowed bet
This one catches players out regularly. When playing with a bonus, most casinos will limit the amount that you are allowed to wager on a single round of play. If you exceed this amount and win, you're not going to get paid! It's really important that you take note of what the maximum allowed bet is and stick to it, very few casinos enforce this limit automatically. You should also be aware that this limit applies to post-round Gamble features. These features are mathematically an entirely separate bet from the main round, so you can't exceed the bet limit here either.
Game Restrictions
Most casino bonuses will come with restrictions on which games you can play. Often you'll find that table games like Blackjack or Roulette are restricted. Again not all operators automatically stop you from accessing restricted games while you have a bonus so you need to take note of what you can and cannot play. Play a restricted game with a bonus and you won't get paid.
Restricted Betting Patterns
Unlike the previous points, this particular issue is less common and harder to generalize. Some online casinos will restrict certain betting patterns. Some commonly restricted betting patterns are described below: ·
Betting on both outcomes of an event. For instance, Red and Black on a Roulette wheel or Banker and Player while playing Baccarat. Some casinos will go further and restrict betting on more than a certain number of numbers while playing Roulette. This is also referred to as low-risk wagering.
Placing large bets until hitting a big win then dropping your bet size to complete the wagering requirement.
Wagering on low-contribution games until you hit a big win then switching to high-contribution games.
Triggering slots game bonus rounds, closing the game without playing the bonus round, then returning to play the bonus round after busting out the bonus and voiding the wagering requirement.
Where a slots game has a bonus round that's triggered in stages – playing and triggering all but the last one or two triggers for the bonus round on multiple games, then returning to trigger the final triggers with a cash-only balance.
The above are not restricted at all casinos, so make sure you read the terms and conditions carefully, but we would suggest that if you're playing falls into one of the above categories you're likely to find yourself in trouble sooner or later (likely sooner).