Players Get Rewarded For Writing Casino Reviews
Players Get Rewarded For Writing Casino Reviews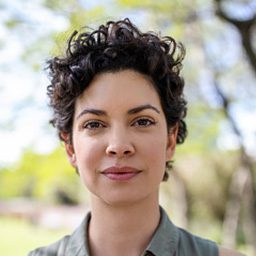 Are you a Yelp or TripAdvisor reviewer? Do you rate other websites, maybe even restaurants on other sites where you leave ratings like on Google and Facebook even? What's in it for you?
As a consumer, you help out these review sites and those sites getting reviewed are hoping you send them some positive feedback as your feedback matters and will most likely be read by others. If you are reading this article, you are probably a casino player, and has anyone offered you any rewards for leaving feedback and writing reviews about the online casinos you play at?
NordicPlayer.com Rewards YOU the player for your Casino Gaming Reviews
Yes, that is right, NordicPlayer.com is a website that reviews and rates casinos however they rely on the feedback of real players like you! They have put together a structure of Gold, Silver & Bronze for Online Rewards for Casino Gaming Reviewers, where you can sign-up and leave your heartfelt feedback and ratings on any of their featured online casinos. Three simple steps:
Write reviews
Earn credits
Get rewards
As users collect points, they can redeem them for Amazon gift vouchers worth €10, €50, or €100. These levels are tiered at Gold, Silver, and Bronze for their rewards system for earning 750, 400, and 100 activity points respectively.
As a player, you are already playing slot games anyways so you would be the best person to write a positive or negative review about that slot game at the casino or simply just more about the casino itself. The best part is that NordicPlayer wants to reward you for your time. Don't you wish everyone else would do the same?
Casino Rewards Explained
NordicPlayer really wants you to leave your honest opinion so don't hold back when you are writing. Every word you write counts for 1 point so if you write 100 words then that gets you the Bronze Reward giving you a €10 Amazon gift voucher. That is a sweet deal considering this would take you maybe a minute to write at most.
How to Join
Signing up shouldn't take you more than a minute. You can click the Connect with the Facebook button if you are already signed into Facebook giving you a 1 click access or you can register with the following information
Your username
Your email address
Choose a password
Subscribe to the newsletter
Accept the terms of use
Seriously, that is it! Once you join you'll get a dashboard that shows you how many points you have and you'll have a button that says 'Write a Review'. When you do write a review for a casino, you'll have to pick a review title, write your review itself and you can select a star rating from 1 to 5. Once you are done, you submit.
Tips for writing a good casino review
Don't just write something fast and definitely do not copy anything written on another website, just write it fresh with what is on your mind or straight after playing your favorite slots is advisable! It has to come from your heart or otherwise you might not get any rewards at all.
The review should be written by you and the more honest you are, the more useful it will be for other casino players. The International site is in English although they do have other languages covered like Finnish, Swedish, Norwegian, and Danish, so if you are on the English page, please write in English only so other English readers can read without needing to translate.
How many rewards can you collect?
In reality, the NordicPlayer site doesn't put a restriction on how many words you can write. If you need 750 points to get a €100 Amazon gift card voucher then, in reality, you could write 750 words on your favorite slots, but for every casino review provided the reviews, of course, the focus should be quality over quantity.
Of course, you could write 8 reviews of 100 words each and do that across 8 casinos to collect 800 points and still claim your Amazon gift voucher. If you collect enough of these, you could easily use this towards the purchase of a new computer. Not a bad way to level up while playing casino games and just leave a bit of helpful user feedback that other players can use when deciding if this casino is right for them.