Play Longer and Lose Slower When Playing Slot Machines
Play Longer and Lose Slower When Playing Slot Machines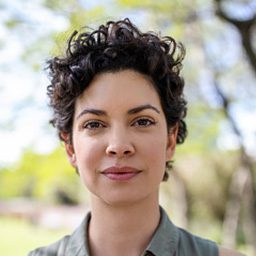 Everyone knows that in general, you can't beat the slot machines. Yes, it is possible to hit a life-changing jackpot that you would have to try really hard to lose it all back, but those types of jackpots are few and far between and no realistic to make that part of your slot playing plan.
So, outside of the life-changing jackpot, what can you do to make your slot playing experience more fun? Well, you can play longer with your money. You could also lose less in the long run. The tips below will allow you to do this and keep you entertained for longer.
Stay Away From TV, Movie and Celebrity Themes
There's no doubt these types of machines are fun to play. The recognizable movies, TV shows, and celebrities make you want to play the game. The music can also get you to set down and play. Who doesn't like a good Oompa Loompa song? But the reality is, these machines are almost always set to a higher house edge then non-licensed machines.
The distributor has to pay for the licensed themes, images, or music. And to pay for this extra expense over a non-licensed machine they have to charge more. The term "charge more" in this case means increase the house edge. A non-licensed penny machine with a basic fruits or 7's theme might be set at a 7%, 8% or 9% house edge, while a licensed theme from a popular movie or TV show might be set at 12% or 13% edge. This can make a big difference when playing as for every $100 you put through the machine on average, you'll only get back $87 on the licensed machine as compared to $92 on the non-licensed one.
Play The Highest Denomination You Can Afford
Casinos always set the house advantage, or hold percentage, lower on higher denomination machines. If you are going to play a penny machines for 250 or 300 credits per machine, you are much better off playing a dollar machine that takes 2 or 3 credits per spin. Below are some ranges of house advantages you might find when playing slots at a casino.
$0.01 Machine – 7% – 13% Hold
$0.05 Machine – 6% – 11% Hold
$0.25 Machine – 4% – 8% Hold
$1.00 Machine – 1% – 6% Hold
$5.00 Machine – 1% – 4% Hold
Higher than $5 – 1% – 3% Hold
So whatever the total amount you want to play per spin is, you are better off moving up to the level highest denomination machine you can play.
Look For Lower High End Jackpots
The size of the highest jackpot is almost always correlated to how long you will be able to play on your machine. The amount being held from the hold percentage stays with the casino and the rest gets paid back to players. If a machine has a $250,000 jackpot, some of the money used in the machine payback is going to fund this large jackpot. To do this, they have to reduce the lower end payouts. And this means less play for your money, unless you are lucky enough to hit the jackpot.
If you are wanting to play longer on your money, rather than trying to hit the big one, first look for a non-progressive jackpot machine. Second, look at the top glass or paytable and see what the highest payout is. One machine you might see 20,000 credits. Right next to that machine might be a 16,000 credit jackpot and right next to that one a 10,000 credit one. Play the 10,000 max credit payout. All of the money going back to payouts is going to be paid out in payouts under 10,000 credits. The machine does not have to save credits to pay out 20,000 credits ever. So, there will be lower end payouts that keep you playing for longer and way lower end payouts than a progressive jackpot machine.
Play Machines That Are Not On An End
If you are playing in a land based casino, this may or may not apply to the one you are at, but it doesn't hurt to make this a habit just in case. Many land based casinos have a system of ranking their machines based on location. Near TV's might be a premium area. Near live music might be a premium area. And end machines, where you have an extra room, are very often considered a premium spot.
In a row of six machines, the two end machines will often be set to 1% or 2% higher hold then the two machines in the middle. The middle spots are considered not premium. You could be squeezed by other players and people walking by are less likely to throw some money into the machines in the middle. An end machine will get much more walk by play and players aren't squeezed in between two other players. It's a much nicer position to play, but it will probably cost you.
If you like a certain machine that is in an end position, look for it on another back of machines where it might be further toward the middle. Even if just in one spot, it's more likely to bet getting less of a premium charge the end one. Machines that are on the end of a bank of machine facing out, like an end cap of an aisle at a grocery store or machines that are in a small group of three or four like a little island are almost always considered premium for all spots and you may end up with a higher hold percentage on these machines as well.
Slots Bonuses
Without a doubt, the best way to make your game play longer playing online is with bonuses. The bonuses you want to focus on when playing slots are the following
Signup bonuses are what you when for new players to join a casino. Free spins bonuses are awarded in 1 of 2 ways: without a deposit and with a deposit to activate the free spins bonuses.
They are fun to play and can give you a boost in winnings but keep in mind most casinos put a cap on how much you can win with these. Reload bonuses are great because you can get repeated bonuses for every deposit. Some reload bonuses are for a single day only while others offer constant bonuses for every deposit starting at around 10% and going up. Cashback bonuses are great to get when you could get something like 10% daily or weekly cashback, sometimes every month. So if you played a lot and didn't win then you have something to recover.
Slots Tournaments
Slots tournaments whether online or at a land based casino are fun to play. Online, you'll get plenty of slots freerolls and these are a great way to enjoy the casino without risking any money and giving yourself a chance to win!
Other Links of Interest: