Netent live dealers go mobile
Netent live dealers go mobile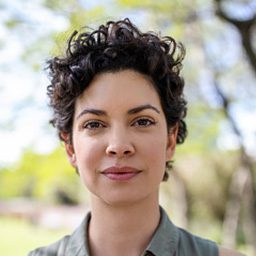 NetEnt is a company that provides entertainment in the form of online gaming and gambling. They were founded back in 1996 and they have come a long way since their first platform. They, like all other companies, saw the potential in online live gaming and they decided to make a platform that will support this kind of entertainment.
They have tried to bring this form of entertainment closer to many people and they have been very successful in doing that. Now, they're pushing the technology even further to allow people to have fun while they're on the go using nothing but an internet connection and their smartphone device.
According to livecasino.com, the company has over 800 people employed in many cities in Europe and North America which have worked overtime in recent times to bring forth the future of live dealers in the form of mobile gaming. They have committed so many resources to this goal and it is finally coming to fruition, and people are very excited with the prospect of having their favourite form of entertainment available to them on their smartphone device. They have done their best to make this service available to everyone and we will go over what that means soon.
The service NetEnt Live Mobile is one that aims to give an amazing experience to players, and this doesn't just mean making something that would make them a profit and leaving it be. On the contrary, they have worked with casino goers and their users to make the service itself and they take pride in allowing their customers to give them ideas for how their product will shape out to be. Various casino players have also chimed in with their own experiences in the industry with many ideas regarding the design of the services and the application itself.
Netent Technology
The way that the service works is that it uses Chroma Key technology which ensures that it has 3D branding and that any operator can run the game on their platform. Aside from this, there are many other features that they have explored and implemented so that they can ensure a thrilling experience for their users.
The live mobile service is available and optimized for both Android and Apple devices and you can expect all the features which are available for one brand to be available on the other one as well.
Some of these features also include a choice between portrait or landscape mode so that you can have the experience appropriate to you. It's all about comfort if you're playing on the go, and you should be able to choose how you'll hold your phone when playing with live dealers.
Another great thing is that the streams can stream in very high resolution so you will be able to enjoy the experience as though it was a genuine and authentic live experience. Another feature that makes this possible is the in-spin betting capability, which will make you feel like you're getting the land-based live casino experience.
This hasn't only been ensured using their skills and observations, though they do have a decked-out team of developers who have an immense background in development, it also came from the players themselves and their input in what they would like to see in their games and live mobile dealers. Players were given the choice to voice their opinions throughout the process of development and they have been heard by the company who has tried its best to accommodate all the requests that the players themselves had going into this entire thing.
Netent leading the industry with live dealers
Seeing as how they have only started their whole stake in online live dealer games back in 2013, they do have to prove themselves for a bit longer if they are to snatch some permanent fans. Luckily, they are doing all the right moves so far, and there has been an increase of players using their live dealer services ever since the service was launched. They were a big player no doubt even before they started getting into the live dealer business, and this has certainly helped them with starting the entire thing and getting it off the ground. Their traditional business model was to make games that are more suited for online play, but they didn't include any human interaction which is something that's quite important to many people when it comes to the online casino experience.
The factor of human interaction and the ability to recreate a realistic setting in a casino is what has driven them forward to create what they've created and they are only going to continue with this trend as time moves on. In the meantime, they haven't stopped making traditional games either, making them one of the fair few companies that are still working in both fields. That being said, while their repertoire is good on both ends, the live dealer end of the spectrum doesn't offer as many possibilities as some other live casino providers.
This isn't necessarily a bad thing. As people usually like to say, quality over quantity. And while there are some live casinos that definitely live up to the quality of NetEnd, it seems that NetEnd has a pretty solid grasp of what they're trying to accomplish with their modern and stylish design as well as fluid and responsive gameplay. They offer only two games that you can play with online dealers and those are blackjack and roulette.
NetEnt Live Roulette on your smartphone
The roulette is pretty standard and doesn't deviate a lot from what you would expect. You'll notice that the interface is simple and to the point, and the game is going by the standard European roulette, while some casinos even add French rules to it. The next game is blackjack and this also features a stylish and straightforward interface. It allows for up to seven people playing at the same time and there's even a Common Draw Blackjack mode which allows for an infinite number of players which can sound ludicrous at first, but it's fairly simple. It allows a huge group of people to bet on a hand that they're dealt and the choice one player makes doesn't affect other players at that table. It reinforces the fact that everyone makes their own choices and anyone can take a hit or stand whenever they like while the choices of other players don't impact them at all.
No app needed, all HTML5
One more thing that needs to be mentioned about the app itself is that players don't even need to download it as it functions using HTML5 technology which pretty much does the job for them when they load up a casino site in their browser window or the browser app on their phone. This amazing addition is surely going to bring in even more people into these live dealer games because of how accessible playing on your smartphone can really be.
The popularity of this medium is soaring and since the launch of the service, the company has seen a soar in the player base. This will surely be a popular business strategy going forward as more companies put an emphasis on mobile live dealers because of the advantages that this form of gaming offers.
Other Awesome Pages: