Mustardbet Sportsbook & Casino Closes
Mustardbet Sportsbook & Casino Closes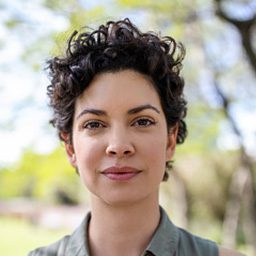 Mustardbet is, or was, an online sportsbook and casino but the site has announced to their players and affiliates that the brand is closing. Players reading this now that have funds in their accounts, should withdraw immediately. The site will cease operations as of November 11th, 2019.
From the mustardbet.com website reads:
With deep regret we must announce that MustardBet has ceased taking bets.

All customer balances will be returned to the card we hold on file within 72 hours. Please note that these payments can take up to 5 working days to be processed by the receiving bank.

If we are unable to return balances, we shall contact customers by e-mail and telphone within the next 28 days to find alternative means.

All unsettled customer bets will be settled as winners unless a customer has multiple bets on the same event. In these cases, the customer will receive their best possible outcome, with their most profitable selection being settled as a winner and any other selections settled as losers.

The website shall remain available for 28 days. This will allow customers to access their account balances, transaction history and withdraw funds. The Livechat feature through the website will also remain open for that period.

After the 11th November customers will no longer have access to these facilities.

If you have any queries or require any further information, please do not hesitate to contact via email support@mustardbet.com or Livechat through the website.
Also a letter posted to affiliates reads as follows:
Dear Partner

It is with deep regret that we must inform you that as of today, Mustardbet has ceased taking bets. Please see www.mustardbet.com for the full statement.

Therefore, it follows that the MustardBet affiliate programme will also cease operation as of today.

As per our Affiliate Terms and Conditions, clause 12.5 we are today providing you with seven days notice that our agreement with you will be terminated. On this date, 21 October 2019, all MustardBet links, odds and creative should be removed from your website – although we would appreciate it if this could be done asap to prevent customer confusion.

According to clause 12.9, copied below, on termination of the agreement (21 October 2019), you will cease to be eligible for revenue-share from your referred customers.

12.9. For the avoidance of doubt, you shall not be entitled to any revenue share in respect of revenues generated by Customers following the termination of this Agreement.

Any outstanding commission due up this date will be calculated and paid to you in the normal way.

It has been a pleasure to work with you and we thank you for your help in the promotion of MustardBet.

Kind Regards,
MustardBet Partners Team.
Other Links of Interest: