Most spins and highest bets on slots at 121 Casino
Most spins and highest bets on slots at 121 Casino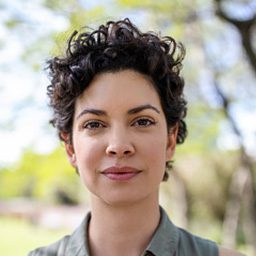 121 Casino might be better known for its live dealer games but its Playtech software gives them an added edge for slot players. See which online slots get the most spins and have the highest bets.
This post has information about the most spins made for any slot game at 121 Casino along with the video slots that feature the highest bets. In general, the slot games listed below are just simply popular. Some of them are part of the Marvel slots offered by Playtech software.
Most Spins at 121 Casino
The slots listed below are the ones that have had the most spins made on them by players. These slots are listed regardless of how much money was bet on them and just by the fact that players click 'spin' the most when they are here.
Gladiator
This slot is usually one of the more popular slots at most Playtech casinos.
This slot game is based on the Gladiator movie and features many bonus rounds and free spins.
Great Blue
This slot might not look as exciting when you first load the game but once you start spinning you realize why it is a popular choice for players.
Fantastic Four 50 lines
This Marvel slot is a classic and at 50 lines it is a slot that feels like you can never lose, of course, you should always pay close attention to your balance as it is easy to get carried away with this game. You'll find this one to be smaller wins but happen more frequently.
Penguin Vacation
This is another unassuming game that you might pass by in the game selection but when you start playing you will get stuck to this game like glue. The theme concept makes no sense at all, what is a penguin vacation exactly? Regardless, this game is awesome!
Captain's Treasure Pro
With 20 paylines and 5 reels, this slot has an ordinary appearance but is addictive.
Highest Bets at 121 Casino slots
The slots below are the ones that players bet the most with the largest average bet size. If you want to know where the whales like to swim, you will find them playing these slots.
Captain's Treasure Pro This slot features 20 lines on 5 reels that offers scatters and mystery scatters. The jackpot is 5000 coins. The animations are neat to watch when you win something. The slot seems to be high variance so that means to look out for big wins.
Pharaoh's Secrets This slot is 20 paylines and features the Xtrawin feature which you should click to activate while playing this game. More money is placed in bets per spin but the wilds become expanding wild icons and you would be silly not to make use of this feature. Dolphin Reef Not only is this slot getting the most spins but also is getting some of the highest spin sizes.
Gladiator, This is probably the most popular slot of all time at 121 Casino and perhaps the #1 slot at Playtech software casinos.
Lotto Madness This game is fun to play but it makes me want to buy a lottery ticket to go for the biggest win of them all. This slot game has 20 paylines and a massive jackpot of 10,000 coins. Here you win big or lose big but you will have fun doing it.
Most Players at 121 Casino slots
See which game attracts the most players. This is the true indication of which slot is the most popular regardless of most spins or the highest bet sizes.
Gladiator This slot game made the list for all 3 criteria as most spins, highest bets, and now most players. It is officially the most popular slot at 121 Casino.
Kong, The Eighth Wonder Of The World This slot has scatters and wilds. The maximum jackpot is listed as 3000 coins in the info section but this probably means you will get medium-sized wins more frequently.
Irish Luck What makes this slot fun and unique is that it has 30 paylines. It also has scatters, wilds, and a maximum jackpot size of 10000 coins.
Fantastic Four 50 Lines At 50 lines this slot feels like you can never lose. Even if you are not a fan of Marvel comics you will like this slot. It has great animations and sound effects. 121 Casino – Get a 300% bonus to play most games.