The Metaverse and the Future of Online Gaming
The Metaverse and the Future of Online Gaming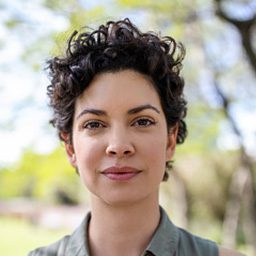 Metaverse is a mesmerizing concept that is gradually taking the gambling world by storm. Here is everything you need to know about Metaverse casinos, NFT wearables, and everything in between.
What Is the Metaverse?
Simply put, the Metaverse is the clash of two advanced technologies: virtual reality (VR) and augmented reality (AR). VR is a concept that refers to a virtual world that continues to exist even when players are not engaged in gameplay. AR combines both virtual and physical components. Together, the two form the Metaverse, a virtual world that allows you to make your own avatar and use it to socialize, play, or trade.
Accordingly, virtual spaces in the Metaverse can be used outside the regular VR or AR spaces. For instance, personal computers, smartphones, and gaming consoles can all become metaversal. The Metaverse can also be defined as a digital and interoperable economy that allows users to design products, trade, and transfer them from one platform to another.
What Is a Metaverse Casino?
Metaverse casinos are virtual casinos that run in the previously defined Metaverse space. They are highly interactive and allow players to use their favorite cryptocurrencies to wager. These casinos come from successful brick-and-mortar casinos that have already proven their success in the industry. They operate similarly while allowing players to interact, play games together, and gamble simultaneously. Metaverse casino players are asked to use a series of tokens in order to gamble, as these casinos do not rely on classic gaming mechanics, currencies, and payment options. Metaverse gamblers need to buy non-fungible token (NFT) wearables before being allowed to play-to-earn. An NFT wearable is a piece of virtual clothing such as a pair of sunglasses or a jacket that can be added to a digital avatar. Similar to other types of NFTs, NFT wearables can grow in value. You can purchase some of these wearables from the OpenSea marketplace for approximately 2.4 ETH or around $6,500 or win them at Metaverse casinos
Other tokens accepted by Metaverse casinos are MANA, DAI, and ETH. To place bets using the respective tokens, players need to exchange real money from fiat currencies to the respective tokens.
Why Is the Metaverse Growing in Popularity?
While the switch from standard online casinos for real money to the Metaverse might sound too far-fetched for some, the process has already started and it is gradually evolving. Many companies have already started working on building Metaverse casinos in an attempt to keep up with the ever-changing world of advanced technology. In September 2021, Decentraland officially invested in Decentral Games, which is a decentralized and autonomous organization. It did this to start ICE Poker, its metaverse casino. The metaverse casino went live in October 2021 and it has gathered 6,000 unique users a day ever since. The casino can host over 1,000 poker players at a time and it represents more than 30% of Decentraland's total number of daily users.
What Changes Will the Metaverse Bring to the Gambling Scene?
Metaverse casinos allow players to immerse themselves in 3D environments that are less demanding and straining on their bodies. They also enable superior interaction between players, dealers, and game show hosts. This can significantly improve gamers' strategies as they can observe their opponents' facial expressions, read their poker faces, and make better decisions.
Metaverse gambling can also help players get around payment restrictions in the traditional online casino industry. Given the legal restrictions imposed by certain jurisdictions across the globe, many players are unable to access their favorite casinos online. Metaverse casinos that rely on integrated crypto payment systems are not regulated or monitored by any country.
Keep Your Options Open
You can decide whether you want to join a Metaverse casino or stick with your licensed online casino. Since the Metaverse gambling scene is not completely regulated, you might choose to wait until regulation catches up with the new technology. We encourage you to do your research and stay up-to-date with the latest industry news.
In the near future, the Metaverse may very well transform our world, just as smartphones did a few years ago. Keep an eye on them.