Live Chat with Linos from VIKS Casino
Live Chat with Linos from VIKS Casino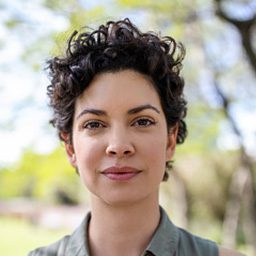 What is your name?
Linos is the name, remember that.
Which casino do you work for?
The best casino, of course, VIKS Casino
How long have you been working as a live chat agent?
8 months approximately.
Where do you live?
On a summery, chill island. Sometimes I wish I had it for myself but I guess it doesn't work that way.
What do you like to eat?
Depending on the hour of the day. If I just woke up, oranges and healthy breakfast. If I had a long night out, fat. Fat is the answer. So much that I can roll home.
What are your hobbies?
Music, theatre, TV games, swimming and doing nothing.
Do you like to gamble?
Yes, of course. "If you like to gamble I tell you I am your man".
What music do you listen to?
My taste in music ranges from "you need to listen to this" to "I know, please don't judge me."
What do you enjoy the most about your job?
You should try our sofa, it's amazing! I do also enjoy the warm atmosphere created by the people here
What do you enjoy the least of your job?
Going home … no that's a lie. That it sometimes can be a bit stressful.
Have you encountered any celebrities and famous people at the casino?
I play a bit myself… Other than that I thought we had Tom Cruise… but he refused to send in documents, so I guess it was just a nickname. He had 159cm though on the profile so I bet it was him.
Do you deserve a raise because?
I am awesome! As simple as that. Booom!! No. actually between me and you, I don't deserve a raise -.-
Do people just go onto live chat just to chat about their personal stuff?
Ohhh Yes! Absolutely. I got to know that a good reason for a bonus is that the player's dog had a birthday. A transgender wanted two bonuses one for her and one for him. (?) Then we also chat with people that take time to answer because they cook when chatting if the cell phone falls into the Thai curry they were preparing… A compensation bonus is requested there as well. Fun times!
Share a story of a player from hell
A specific player who was contacting us 2384 times a day about a mystical button that He stated that we pressed so he would lose all the time. He insisted that we needed to stop pushing the button so he would win. Something like Lost if you have seen the TV series. It was unfair. Not for him. For us, dealing with him. Illuminati all the way!
Do you make friends with the people you chat with?
Friends as in remembering a player by his nickname or something funny that you talked about the previous time. You can't really interact too much, but you can have a top 10 favorites or something like that. Or remember a player with some incident. It makes it funnier to work like that.
What is your most memorable moment at work?
Ouf! That's a hard one. Depends. We have loads of fun and memorable moments. One of them is probably the steady growth of the company and how I saw boxes and smelled fresh paint when I stepped into the office for the first time and how many people we are here and how much we developed since that time. Corny? Yes, true? Absolutely. 
Visit VIKS Casino
Other Pages of Interest: