Live Chat with Joe from Trada Casino
Live Chat with Joe from Trada Casino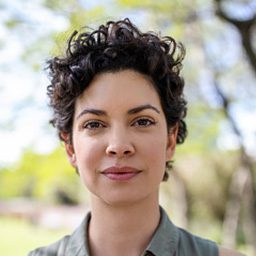 What is your name?
Joe
Which casino do you work for?
How long have you been working as a live chat agent?
Under a year
Where do you live?
Dublin, Ireland
What do you like to eat?
Everything! Mexican and Indian are favorites though
What are your hobbies?
Music, sports, art. 
Do you like to gamble?
Occasionally, sports and poker
What music do you listen to?
Lots, very eclectic taste. Soul, disco, world, afro, funk, even the odd guitar band 🙂
What do you enjoy the most about your job?
Meeting different people from all over the world, solving problems, and helping out.
What do you enjoy the least about your job?
Sometimes the hours can be a bit anti-social (Or if a bonus code isn't working!)
Have you encountered any celebrities and famous people at the casino?
I couldn't possibly say 😉
Do you deserve a raise because?
Everyone at TradaCasino deserves a raise because we all do such an amazing job! 
Do people just go onto live chat just to chat about their personal stuff?
There have been a few cases of T.M.I. alright!
Share a story of a player from hell
I won't reference any particular story but similar issues have arisen when players have clearly broken terms yet think they are in the right – these can be frustrating to deal with! Tip: read the terms! 
Do you make friends with the people you chat with?
Yes for sure, we have a great selection of regular players who are always a pleasure to chat with and will tell us what's going on in their part of the world. 
What is your most memorable moment at work?
Helping a player make his first deposit using a bonus code and wishing him good luck. He returned to chat 5 minutes later letting me know that it had worked and he'd won $10,000!
Check out These Cool Pages: