Las Vegas Casinos See a Sharp Increase In Revenue
Las Vegas Casinos See a Sharp Increase In Revenue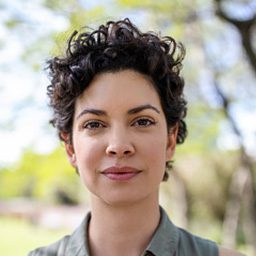 Vegas on a Winning Streak
While inflation is at its highest rate its been in the last four decades, Las Vegas casinos are still booming. Reports come in as Nevada records their sixteenth consecutive month generating more than $1 billion of gaming revenue this June.
MGM International and similar organizations report record-breaking performances in the last quarter for their properties in Vegas. With older consumers returning to the Vegas strip, casinos are generating more than $1.8 in a single quarter, breaking their all-time high records set during the 2000s. Caesars Entertainment Executive Tom Reeg said he was at a loss for words while explaining how well the company business was in Las Vegas.
Furthermore, a senior research analyst from Nevada Gaming Control Board explains the Las Vegas situation as "recovery in full swing." Michael Lawton declared the lagging of the Vegas strip as obsolete news. Currently, the business is booming, pacing pre-pandemic numbers.
Despite jitters over the looming economic recession, there is a spike in travel demand, particularly after the pandemic. As analysts and executives would put it, this is part of the reason responsible for the recovery of Las Vegas casinos over the past year.
The Covid Effect
The pandemic created an unprecedented circumstance, forcing Vegas to reveal the fragility of its hospitality economy. In the past couple of years, casinos that remained open 24/7 were shut down completely, and the area's unemployment rate shot up to 31% in April of 2020, as per federal statistics. Since online gambling was also illegal in the state of Nevada then, there was no scope for revenue generation from that source either.
Although, since last year, consumers fueled with extra cash and the desire for entertainment, spent an insane amount of money on travel and gambling, taking the hotel rates to a new high. According to tourism officials, when Vegas casinos reopened in the mid of 2020, the average rate for a hotel room plummeted to $118. The rates increased this year and are more than $160 as of June. Meanwhile, stays at some high-end properties during the weekend go up to a whopping $500.
According to the US Travel Association, travel expenditure hit a high of $100 billion in April and $101 billion in May. As of June, Las Vegas visitation saw an increase of 12% compared to the June of the previous year. Even though many tourists are coming in, visitation has yet to surpass pre-pandemic levels.
Surge in Revenues
With the gambling revenue of Nevada shooting up to $1.3 billion, it is apparent that visitors are eager to spend their money playing all sorts of casino games. Recently, MGM Resorts International reported that their Las Vegas casinos collected more than $1.6 billion in total net revenue during the second quarter, crossing the pre-pandemic numbers of 2019.
The revenues were fueled by baccarat play which increased by 258.8% from last year, generating a total of $141.1 million. While, with a 4.6% increase, slots revenue on the Vegas strip contributed a total of $380.3 million. As reported by JMP Securities gaming analyst Jordan Bender, the month of June last year was the ninth time Vegas recorded all-time high monthly revenue figures in gaming. Consequently, the strip is currently 19% higher than it was in the highest pre-pandemic period.
Recently, Bill Hornbuckle, MGM Resorts Chief Executive, spoke about the demand surge for travel experience, specifically in Las Vegas. He stated that there is an "insatiable appetite" for travel and an experience-based economy. This was seen in every one of their properties, especially those in Vegas.
Mr. Hornbuckle also discussed the threat to the economy and how the company is preparing itself for it by focusing on expenses like labor costs. He said that it is crucial to maintain the success they have had in the previous two quarters. Otherwise, they would have to "weather" the upcoming storm. The CEO also claims that the company is in great shape to handle anything.
As for the second quarter, Caesars' properties in Vegas showed a 34% increase compared to last year. The revenue went up from $855 million to more than $1.1 billion in 2022.
With a rapid surge in the number of visitors, Caesar's Las Vegas hotels reached an occupancy rate of 97%, resulting in an all-time high quarterly hotel room revenue in the company's history. Mr. Reeg says that visitors of ages 55 and more are returning to Las Vegas stronger than ever, especially after the pandemic. Group events and hotel bookings have picked up in the past couple of weeks.
What Will the Future Hold?
Jeremy Aguero, a principal analyst with Applied Analysis, an economic research firm, declared Las Vegas a "lower cost alternative,", particularly for people looking for foreign escapes. He further explains how the city benefits from the consumer's pent-up desire for travel after being locked down during the pandemic. With their savings and federal stimulus money, most have the budget to go on a vacation. Even though Aguero describes his outlook on the city as "bullish," he still considers the sustainability of these trends questionable. We will surely witness a settling of the market, but what exact level of settling we're talking about here is difficult to determine at this point. Nonetheless, Las Vegas isn't recession-proof as of yet, clarified the analyst.