Illegal gambling operation raided in Mae Sot, Thailand
Illegal gambling operation raided in Mae Sot, Thailand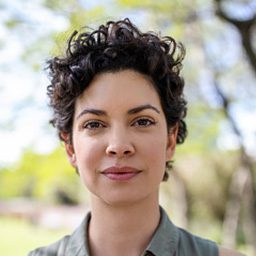 The online gambling world has always represented a huge market where both players and providers (like online casinos) can get a huge profit in a short period of time. This profit comes with its risk, especially if you are on the gambler's side. However, being an operator could be highly beneficial, especially if you offer this kind of service "under the table". On these days many of the world's markets have been severely affected by the global economic crisis, however, other markets related to the online world (like online gambling and even online shopping) have the opposite result and they've sky-rocketed their earnings and visits in the past few months.
Due to these conditions, many illegal online casino operators are appearing one after another, especially in countries where the restrictions for online gambling, are extremely severe (like Thailand, for example). On Sunday 31, May 2020, the Bangkok Post published the news of a police raid that occurred in the Mae Sot district to dismantle an illegal online gambling operation.
According to the report, the Tak province police officers lead by Pol Col Sangkom Tadso (the Tak immigration police chief), armed with a warrant issued by the Mae Sot Court, raided a house at a village in Tambon at the Mae Sot district that was being used as a hub for an online gambling operation.
The Thailand authorities arrested 25 employees of which five of them were Thai nationals and the 20 remaining were foreigners (mostly Chinese nationals). According to the report, these employees worked in three shifts, eight hours each, around the clock, additionally, the authorities seized many items during the raid including seven (7) computers, fourteen (14) smartphones with around 2,000 to 2,500 SIM cards and 50 bank accounts holding a total of around 100 million baht (3,191,829.00 US dollars).
The Police Lieutenant Gen Sompong Chingduang, chief of the Immigration Police Bureau, declared that illegal online gambling activities in various forms have increase violations to the lockdown, as people were asked to stay at home, He also stated that an investigation was being conducted to find the operators of the gambling den and to seize their assets.
Legalize it!
Due to these events, Thailand residents have been making comments at www.bangkokpost.com about this news, their comments include the idea of "legalizing" and "taxing" these kinds of underground activities. The idea of legalizing gambling and making a profit out of it has been recently considered by many countries around the world (especially the United States) as it represents a great way to get some revenue and taxes out of a market that has not been affected by the economic crisis.
Other comments about the raid include the preoccupation of the Thailand residents regarding the problems that could deliver from an uncontrolled "gambling addiction" this problem has also been acknowledged by several governments around the world as a possible "big problem", as every day, more and more people seek out to online casinos as a way of distracting and entertaining themselves.
In response to this new situation, many countries like Sweden started to implement new and more aggressive regulatory measures to control the access, the time, and the amounts of money (deposited and received) that players can get from online casinos. Gambling operators are aware that these times represent an opportunity inside the online gambling market but also represent a risk for both players and governments as more illegal operators are appearing in order to get a "slice" of revenue from a very lucrative market that has a current increasing demand.