How To Make Money From Online Gambling
How To Make Money From Online Gambling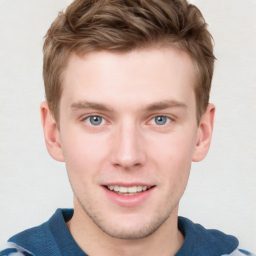 So, how do you make money from online gambling? It's the million-dollar question that no single person can give you a straight answer to. Some recommend sticking to secret strategies that only a handful of individuals are privy to. Others read stories about blackjack card counters who always beat the casino. But when it comes to online gambling and casinos, you will probably want to stick to the conventional wisdom.
Today, we take a look at how you stand to make money from online gambling – and the extent to which this is possible. Gambling is, after all, an activity that involves a fair amount of luck and you should remind yourself of that. Regardless, we venture on to show you several time-tasted pieces of advice that have proven to work.
1. Play Smart, Start Small
The first piece of advice anyone would tell you is to never go into gambling with a big pile of money that you expect to multiply. Gambling sessions can go any way – someone who bets a small amount can end up a winner whereas others, who bring a sizable bankroll to the table, may lose it all. That is why it's always best to stick to a modest bankroll and usually bet under your means.
This way you will give yourself sufficient wiggle to react if you think bad luck is stacked up against you. Don't worry though because there is a next time! You just need to play smart and make the best out of each situation.
2. Stick to Strategies
Strategies are a great way to minimize a negative outcome of your gambling session and give yourself a good chance of winning. With this said, no actual strategy is a surefire way to win. It's all about knowing how far you can push your luck (and the strategy you are sticking to). Therefore, you should always pick the best stratagems available to gamblers. This includes Paroli, Martingale, Fibonacci, and other time-tested options.
You need to know that no strategy is without faults, and it will backfire sooner or later, but this is precisely how you can make money from online gambling – by sticking to a strategy for as long as it's good before ditching it.
3. Know When to Quit
As mentioned before, gambling is usually stacked against the player. Yes, you can, through some sheer stroke of luck, end up winning so much more than you have expected, but this is usually not a long-term strategy. That is why gamblers are always advised to make sure they keep a close eye to their bankroll. What this means is that you should control the money that comes and goes.
If you are seeing a lot of negative outcomes, maybe it's time to quit. But you should quit not only when you are behind – not really. Many players would quit while they are ahead. They will reduce their stakes or just stand up and leave with a small but consistent amount of money won. How much you win this way will once again depend on chance, but you can control part of this as well.
4. Manage Your Money Smartly
If you wish to win more frequently, you need to be smart about your money management. But what does this mean in the context of online gambling? Well, it simply means that you have a huge choice of games out there. While a land-based casino may ask you to deposit $1 or $5 per bet, online casinos could say that $0.25 per spin of the wheel is fine.
That is why managing your money smartly is such an important part of your long-term success when gambling online. You need to stick to the games that are offering betting limits that correspond to your current bankroll. This is called money management (or bankroll management) and it's such a crucial part of the process. What you are doing here is choosing titles that are making it so much simpler for you to spend your money efficiently. Why bet $5 a bet when you can do just as well with $0.25?
5. Forget about Losses, Focus on the Future
Losses are the hand that pulls your string. You want to never chase your losses as basing your gameplay on conditions such as "I need to win back X amount" will blind you to the realities. You may be having a bad streak, or your bankroll may be running low. If you follow the other advice in this article, you will know that you are in no position to chase a loss.
Now, it's worth reminding you that recovering a certain lost amount is not a priority. You need to focus on managing your money, using a strategy, and knowing when to wrap up your gaming session. Avoid arbitrary conditions such as "if I recover X amount" as we have seen these fail on multiple occasions.
6. Play the Jackpots
Jackpots are honestly one of the most fun types of games you can play. Many of these games require only peanuts, and while you will probably lose more often than you win in the base game, the small chance you have of winning the jackpot is awesome. So, why not allocate a fair bit of your bankroll to support yourself in the long-term playing on the jackpots? 1% of your budget can be a great way to try and win from online gambling. Again, there are no guarantees, but it's a good habit!