How to create an account at an online casino
How to create an account at an online casino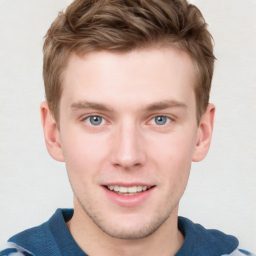 Signing up at an online casino like King Billy Casino, one of the top-rated casinos at casino bonuses now may be one of the most common ways to have fun and earn extra money online these days. These gambling sites are full of interesting games and bonuses that might help you pass the time and make a little money or a lot of money if you are lucky. With that being said, here's a little walkthrough as to how you can create an account on an online casino so that you can start having fun while earning extra money:
Finding and clicking on the sign-up button at a Online Casino
It tends to be located on the upper side of the website. Some online casinos allow you to have a lightning registration procedure by linking your social media account to the online casino. In case you do not find that option viable, you can certainly fill up the necessary information on your own. A registration procedure does not last more than 5 to 7 minutes to be completed under normal conditions.
Add your personal information
You will have to type information such as your name, address, username you want to have on the site, password, email address, and date of birth. Keep in mind that you must be 18 years old or older to make real money bets on an online casino and in some cases older than 21. In case you do not follow this rule and sign up providing a fake date of birth, you will not be able to make deposits or withdraw your earnings since the payment method information must match the player's information in every way. Make sure to use a valid email address as well because you will have to verify your email after the registration procedure has been completed.
Fill in some more relevant information
You will be asked about your country of residence, your state of residence, your phone number, and your Zip code as well. Remember to check if the country where you are residing does not restrict the use of online gambling sites. It is extremely important to do so since registering from a restricted territory may result in an immediate termination of your account once you try to make your first withdrawal. All the information you provide to the online casino must be valid and verifiable. Let's not forget that you will be investing real money on the site so every single data that is required by the online casino is absolutely relevant. After you have completed filling in the blanks in this section, you will be asked to accept the terms and conditions of the online casino and also check a box where you state that you are over the legal age allowed to bet on the site. Finish that last step and submit your application.
Providing banking information
In case the online casino of your preference is one of these. All you need to do is specify which banking platform you want to have as your depositing method and your withdrawal method. Most of the time, the online casino forces the players to withdraw their earnings using the same platform that they wanted to have for depositing, this is done with the purpose of accelerating the payment processing time since having different banking information from the same person may lead to a more thorough processing procedure by the online casino staff.
Currency of your preference and limiters
You can have predetermined limits on deposits and withdrawals that the online casino has as well as selecting your currency of preference, depending on what the casino allows in the first place. In case the online casino you are interested in does not have this step on the registration procedure, do not worry, once you submit your information you will be taken to your account information where you will provide this exact same data that has been described on here. As it was mentioned before, remember that the personal information you provided at the beginning must be the same one that is registered on the banking platform's account. If not, you will be unable to make deposits and/or withdraw your earnings from the online casino. In case this happens, you are not entitled to receive your payments, meaning that your funds will be lost.
Email and phone verification at online Casinos
Once your information is submitted. You must be asked to verify your email address and other information given such as a phone number. You just have to go to your email inbox and click on the verification link that is provided to you. It takes no more than 30 seconds to verify your email in most cases. When it comes to the verification of your phone number, you are able to either receive an SMS or get a phone call from the online casino where you will receive a unique code to verify the information. Once this is done, you are free to start playing the games and bet real money.
Identity verification
The online casinos do not request the players to verify their identities up until they desire to make their first withdrawal on the site. However, you are capable of verifying your identity without having to request a withdrawal. If you are sure that you will start betting real money on the online casino, it is recommended to provide this information as soon as you finish the registration procedure. This is because the verification process may delay your first withdrawal up to a whole week if you wait at that point to verify your identity. The methods chosen to verify the information you have provided are: a scan or photo of your ID, your passport or your Driver's License.
Those are all the necessary steps to create an account on an online casino. Little piece of advice, It is important that you sign up at an online casino that holds a gambling license since these are regulatory bodies that keep the sites in check at all times. Without anything else to say, sign up on your preferred online casino and start making extra money playing fun games.
You can also check out our section for Welcome bonuses.