How Millennials Changed the Casino Industry
How Millennials Changed the Casino Industry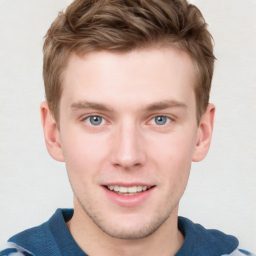 iGaming has skyrocketed in the past few years, drawing in huge numbers of new players. The restrictive lifestyle enforced by the pandemic convinced even more people to look for entertainment alternatives online. Top casino and sports betting platforms such quickly became a hot point of attraction, especially for Millennials. How did this age group influence the development of the online gambling scene? Let's find out!
Millennials Are Products of the Digital Age
People born between 1981 and 1996 are called Millennials. This generation of people currently represents the largest cohort of adults on the planet. In 2021, there were 1.8 billion Millennials around the globe. In North America alone, 21% of the population were Millennials. They are the most tech-savvy generation and make up the largest proportion of online casino players. Millennials have increased the demand for online casinos more than any other generation so far.
Gamification – Responding to a Need
Millennials grew up with video games and experienced times of economic uncertainty. This means they wanted to engage in affordable, convenient, and entertaining activities. Online casinos met this need. To remain competitive and relevant, casinos began working on building up their online presence over the years. They started developing gamification products, which Millennials loved. Online casinos created digital slots with captivating storytelling. The games cover any theme under the sun, from sports to treasure hunting to space missions.
Millennials Focus on Cyber Security Online
Besides excellent gaming that is streamlined and eye-catching, Millennial casino players also want to play on the go. They also want flexible banking methods. Therefore, online casino operators created responsive websites and varied payment systems. Those born after 1981 also worry about Internet safety. This led to casinos introducing verified e-wallets and crypto coins in recent years. Casinos have since improved security and data confidentiality online. Cryptocurrencies, such as Bitcoin, have allowed players to enjoy incredibly fast processing speeds, anonymity, and security.
Millennials Impact on User Experience
Having witnessed the expansion of gaming and the rise of the Internet, Millennials have developed an undeniable interest in online gaming. They are more knowledgeable on this topic than previous generations due to their early exposure to unprecedented information, computing power, and online gaming. At the same time, this generation demands that they get a good user experience. They have high standards and will not settle for just any casino on the Internet.
Final Thoughts
Over the years, all generations have left their print on the gambling industry, in one way or another. Millennials' unrestricted access to gaming and online lifestyles has shaped the industry. However, Millennials are more demanding than baby boomers but less so than Gen Z (born between 1995 and 2010). It will be interesting to see how the industry changes over the coming decades to meet the needs of the next generation.