Hell's Kitchen slot released by netent
Hell's Kitchen slot released by netent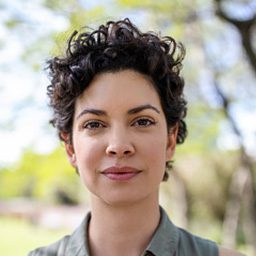 If you came here looking for the next Daredevil movie or for the continuation of the series, then you have come to the wrong place. Today at Casino Bonuses Now we're talking about this amazing new NetEnt Slot game that will be inspired by the famous TV cooking show presented by Gordon Ramsay.
So, if you like cooking (or you just like Gordon Ramsay) and you also like slot games, then keep reading this article as this great news could come like a second birthday to you!
The titan company Net Entertainment, mostly known as NetEnt (check this page for Netent casino bonuses), has allied with the celebrity chef Gordon Ramsay to launch a new slot game based on his famous TV shows "Hell's Kitchen" and "To Hell and Back". According to the official website of NetEnt the game will include the chef's most famous catchphrases and a large gallery of images and sounds to help you feel the thrill of the game and the heat of the hell's kitchen as it was live.
Gordon Ramsay is always referred to as a Rock Star of the culinary world, so, according to Bryan Upton, the director of NetEnt Games, it was a matter of time before they decided to make a slot game based on the goals of one of the world's greatest chefs, also, they saw an opportunity of making a game with a lot of adult fun, a great narrative and a strong content and NetEnt just decided to take that chance in their hands. Be patient as we'll get screenshots of these slots as soon as we get our hands on the game.
Gordon Ramsay is not only famous for their colorful language or its catchphrases; he is also sitting at the top of the culinary world. His first appearance on television was way back in 1988 on a mini-series show called "Boiling Point", after this point his reputation exponentially grew until he became the titan that he is today.
The chef has a lot of popularity even outside the United Kingdom and the United States, his culinary empire spreads all the way from the UK and France to even Singapore, Hong Kong, and, of course, the US. Ramsay has 16 Michelin stars under their toque, these are the highest rewards a chef can get in a restaurant under its name and to have 16 says a lot about this amazing chef's abilities.
Right now the whole online casino world is at an expectation to see what will come about this slot game as the company behind it (NetEnt) has announced that the game, even if it is still in development, will shock the slot game world and it will become one of the top licensed online slots of the company, you could say that NetEnt is really betting hard on this collaboration, and they are sure that it will blow every player's mind.
even today, after the announcement of this game on February 4th, all of the details about the game are still a mystery, we can only suspect that all of this suspense about the new game is to hit us really hard with all of the surprises that the new slot game by NetEnt will bring, not only to their catalog but to all of the online slot games.
Of course, the slot game itself gives a lot to talk about, especially amongst Gordon Ramsay's fans that want to play the game as soon as they can; however, the only confirmed information about it (besides being still in development) is that the game will, without a doubt, hit the online market at the end of the year.
Well, we must first remember that this is a NetEnt game, and just with that information alone we can expect a great and high-quality game, so if we add Gordon Ramsay, Hell's Kitchen, and his anecdotic personality, his colorful language and the heat that only a great chef as this could add to even an online slot game, we have baked ourselves the recipe for success.
Of course, everyone on the internet is commenting about what this game would bring to the table; because if you think about it even for a second: a revolutionary game won't just offer the usual free spins or game bonuses that we are used to, right? People are expecting to get free spins, jackpots, and unique surprises provided by NetEnt.
Sadly this is all the information that is available until now; however we will make sure to keep you updated if any new information comes out about the Hell's Kitchen Slot game, and once it is finally released to the market we will make sure to inform you where are the best NetEnt casinos to play this new and amazing game.
For more information see the press release from Netent of Hell's Kitchen slot.