First Smoke-Free Casino in Las Vegas Opening Soon
First Smoke-Free Casino in Las Vegas Opening Soon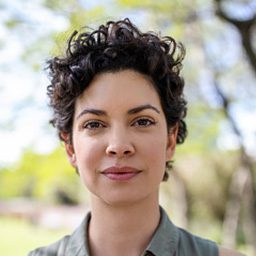 If you've always associated casinos in Las Vegas with cigar-wielding patrons and clouds of thick smoke, you're far from alone. The image of smoky casino pits is tied to the city that never sleeps. However, that association may be changing with the times—thanks to MGM Resorts.
Enter Las Vegas' First Smoke-Free Casinos
MGM reopened several properties in early September with only a handful of their establishments remaining shuttered, including the Park MGM property. Now, as announced in an official release by MGM Resorts, the company has revealed that when Park MGM reopens on September 30, it'll be the Strip's very first smoke-free casino.
The new rules will also apply to NoMad Las Vegas, a boutique hotel that shares premises with the Park MGM. NoMad Las Vegas occupies the top floors of the resort building. All in all, both brands comprise nearly 3,000 luxurious rooms, and they'll all be smoke-free. Both will be the last of MGM's hotels to reopen.
While smoke-free casinos are commonplace in many jurisdictions worldwide, they're less common in American markets. Maryland's thriving gaming establishments were the most notable example of smoke-free casinos in the nation, up until now.
Betting on a Sustainable Future
Park MGM becoming the first smoke-free joint in the Vegas Strip might catch many by surprise, but not the locals. For several months now, select publications monitoring the Vegas grapevine reported whispers of the policy change once casinos reopened. However, nothing had been confirmed until the recent press release.
The move is unprecedented but well-calculated. MGM Resorts has been embracing a tonal shift as a brand, highlighting the importance of nature. It's apparent in the visual themes and styling of its properties throughout the Strip and elsewhere. It's also official corporate policy, part of a broader sustainability initiative.
By beating every other casino on the Strip to become smoke-free, MGM leads the way to a sustainable Vegas. Even the official MGM Resorts website echoes this environmental sentiment. Its homepage now proclaims "Let's Clear the Air: Park MGM is smoke-free."
A Historic Tonal Shift
Vegas history buffs are shocked at the sudden development. Historically speaking, Sin City has always been a refuge for enjoying a range of peccadilloes. "What happens in Vegas, stays in Vegas," after all. Smoke, gambling, prostitution, organized crime, Vegas was home to it all.
In a world that is increasingly open-minded towards things like legalized gambling, Vegas' free-for-all nature loses some uniqueness. Simultaneously, people are increasingly concerned with their health and the environment—even while engaging in their favorite "sins".
If it proves popular, Park MGM's smoke-free policy could be mirrored elsewhere on the Strip. The industry as a whole could enact similar policies or simply stop fighting legislative efforts to enforce such requirements. The face of Vegas may change forever.
Opposition and Options
Such a large move is not without its opposition, though. Gaming industry experts expect considerable pushback on such measures, both from smoking customers and from smokers' rights advocacy groups.
In the past, these groups have managed to defend the interests of smokers in Nevada. Today, though, their political capital might be insufficient to succeed.
Fortunately for gamblers who smoke, the modern world is not without options. For instance, online gambling sites allow you to gamble from virtually anywhere in the world, at any time. From Vegas online casinos to European bookmakers, you can always light up a smoke when gambling at an online casino. Need some guidance? Find UK poker sites here.