What Impact Will the Ethereum PoS Have On Online Gambling?
What Impact Will the Ethereum PoS Have On Online Gambling?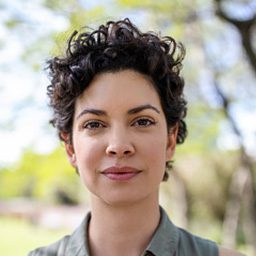 As concerns for the environment have grown, cryptocurrencies are taking notice. Ethereum, the second largest cryptocurrency in terms of market capitalization, had made the switch towards a Proof of Stake concept in a bid to reduce its impact on the environment and ensure that it provides consumers with a better overall experience.
Since the Ethereum cryptocurrency or ETH is used in online gambling, many consumers have started wondering how the switch towards a Proof of Stake protocol will affect the current blockchain network on which ETH transactions are based. The Switch was completed on Thursday, September 15.
Well, there is no reason for concern as you can expect PoS to bring much-necessary changes and streamline the cryptocurrency in a way that will guarantee its longevity and sustainability. Let's first explain what a PoS is and why it's better than the current operational model, Proof of Work.
Proof of Stake: The Future of Cryptocurrencies and Gambling
The Proof of Work crypto model was borne with Bitcoin back in 2009. Back then, Satoshi Nakamoto, the pen name of the enigmatic Bitcoin creator, thought that it would be best to award Bitcoin based on the amount of work and energy used to "mine" a cryptocurrency of BTC denomination.
The idea was simple. People will use their computer power (CPU and GPU) to solve complex mathematical problems and unlock new currency. As this process continued, the entry-level to mining raised, and with it – the energy demand grew. Cryptocurrency mining began emitting overwhelming amounts of green gases through the monstrous use of energy.
This is what a Proof of Work del works like – the Bitcoin, and any other cryptocurrency coin, is minted only if a sufficient amount of work is first invested. But this is clearly not the best way, as soaring prices of transactions and energy use have made such cryptocurrencies unwieldy – or getting close to this point.
Proof of Stake was pioneered in 2012 by a new cryptocurrency at the time called Peercoin. The idea behind this technology was quite elegant and simple – if you validate a transaction, you are an owner. Validators are selected at random, and the model is said to cut the electricity need of blockchains by 99%. With Ethereum now having switched to the Proof of Stake model, it's time to explore some of the broader implications for cryptocurrencies and online gamblers.
How Is Proof of Stake Going to Impact Online Gambling
Proof of Stake is now a reality, and the implications will definitely be explored in the future. However, some of the immediate benefits are that Ethereum should now become a far more stable cryptocurrency.
While this is not necessary too impactful on gamblers, it's important for the long-term sustainability of the currency. There is another added benefit that is clearly there, and it's the low-energy upkeep of the Ethereum blockchain. Ethereum has also struggled with gas fees, which undercut some of the winnings people realized online gambling, but this is going to now improve rapidly as the lack of energy-hungry currency mechanism would mean that players can benefit from much cheaper and lighter transactions.
On a more technical level, the network is also benefitting from better decentralization which will help Ethereum to improve its security and expand the use of the cryptocurrency. While there is clearly a downside to the Ethereum mining industry collapsing, the fact that the Proof of Stake concept is now available means that more people can join the network as a result.
Another reason for why a Proof of Stake network is actually a good thing for online gamblers is the fact that owners will be more motivated to hold their cryptocurrencies rather than sell them, meaning that abrupt trades leading to rapid price swings will be a rare occurrence.
Of course, much of this is new, but an overall stable cryptocurrency is much better than online gambling. There will be definitely immediate benefits to people who use a PoS Ethereum as it would mean a more stable, quicker, and cheaper-to-move token, and many new people adopting the token. With this said, we need to speak of some of the potential downsides as well.
A Few Qualms
Clearly, there are benefits to a quick cryptocurrency that is stable, has low gas fees, and generally offers you an excellent medium of exchange and storage of value. Then again, there are a few things that consumers need to be vigilant about.
Proof of Work is one of the safest and most secure validation protocols. While Proof of Stake has been around for a fair while it is still often questioned by security experts as a model that needs to prove itself in time to be dependable. Bad actors can hurt the Ethereum network.
Another downside of using the Proof of Stake model is that in order for it to work, owners must "stake" their Ethereum and they may not withdraw it until the staking period – pre-agreed at the time of staking – is over. This means that in the event of a decline in prices, owners are unable to sell quickly and cut losses, for example.
Of course, both of these things concern online gamblers even if not always directly. On the whole, it's safe to say that Proof of Stake is a positive change in the Ethereum network, but how well it holds up will only be known after it goes through the test of time.